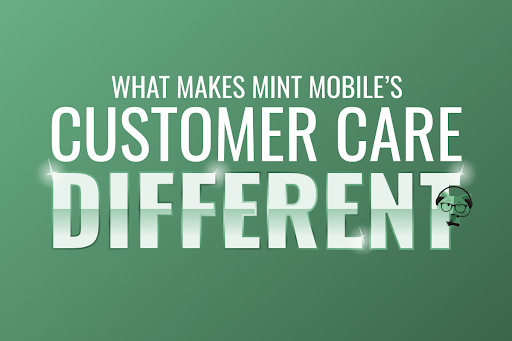 According to an article published by Forbes, 96 percent of customers are willing to stop using a service or product due to bad customer service.1 Another study cites that 14% of Americans are most concerned with customer service when they take into account switching phone providers.2
At Mint, we take these statistics seriously, which is why we've devised multiple ways for our subscribers to reach our Care Team and why we've strived to make Mint's customer care different from big wireless providers (in a good way, of course).
We're not the only people who think our customer care is a cut above. Mint was ranked in the top 2 for customer support in the U.S. telecommunications industry by PC Mag's Readers' Choice 2022 poll, higher than any big wireless company–and which also meant we knocked Consumer Cellular off their top spot after they won the last eight years.3 That's because we're all about being transparent with our customers…and because we don't hate them. Or, as Ian Williams, VP of Customer Experience and Care, says: "We can provide best in class care while still giving you the best deals in wireless."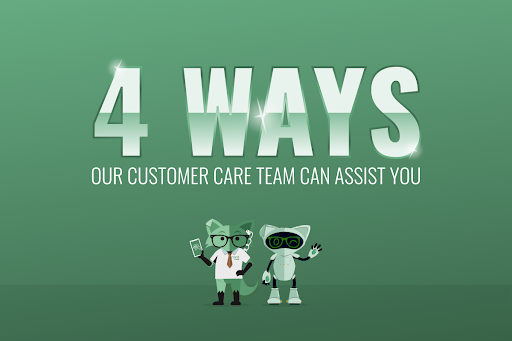 4 ways our Care Team can assist you
As we mentioned earlier, we have several ways our skilled Care Team can help, all depending on whatever works best for you.
Customer care phone line
Want to talk to an actual human being and get a quick fix for your tech issue? Call up our customer care line. Our team is available 7 days a week from 5 a.m. to 7 p.m. PST. Hold times are less than a minute (nope, that's not a typo) and we've received 95% customer satisfaction ratings from post-call surveys.4 Not that we're bragging… okay, we are. But just a little.
Our chat bot, Fox Bot

Not in the mood to talk to a human being? Been there. Our Fox Bot (a Mint Mobile chat bot) is available 24/7 via our website or the Mint Mobile app and can help with a plethora of problems. Plus, during our Care Team's working hours (7 days a week from 5 a.m. to 7 p.m. PST, as mentioned above), it can get you in touch with a human if you need further help on an issue.
MINTech Advisors

Are you a Mint user that's 55+? Our MINTech Advisors service is free and included in your plan. These advisors can help with plan activation and account set-up, plus you get a dedicated call-in line you can use whenever an issue springs up. Best of all, our MINTech Advisors can call your current carrier to cancel your service and transfer you over to Mint.

Premium Activation Support

For just $15 an order, you can get additional activation support with our premium Activation Support. This includes a dedicated call-in line, their help canceling your current service and assistance with plan activation and account set-up.
Get additional help via the The Help Center
Have a question about activation? Want to learn more about 5G? Want to do a deep dive on all of Mint's features? The Help Center might just be exactly what you need. With the Help Center, you can type in the topic or question you have and get a bunch of handy articles and pages that can help you learn more. Even if you don't have a specific question, the Help Center has plenty of resources for getting the most out of your plan.
Check out our handy how-to videos
If you're more of a visual learner, our how-to videos are a great way to learn how to do everything from inserting your SIM card to activating your new number to configuring your data settings. Check out our various onboarding tutorials via our YouTube playlist.
In conclusion…we care
As Care Team member Noel Sanchez put it, "We care about the customer…we treat each call as if we're talking with a friend, and we help them like a friend." So feel free to reach out to us for any help you might need. Not a Mint user yet? Check out our plans page and experience our wonderful customer care for yourself.

1 https://www.forbes.com/sites/shephyken/2020/07/12/ninety-six-percent-of-customers-will-leave-you-for-bad-customer-service/?sh=26289baf30f8
2 https://today.yougov.com/topics/technology/articles-reports/2021/03/23/americans-switch-phone-carriers
3 https://www.pcmag.com/news/readersw
4 As of December 2022