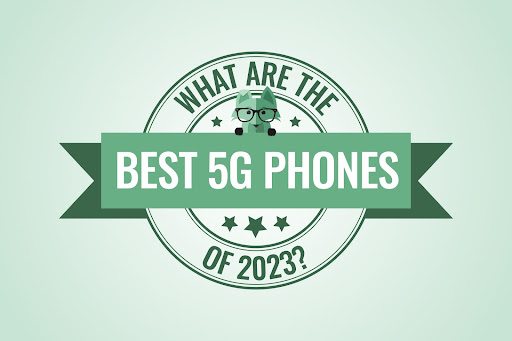 If a bad connection has ever ruined a FaceTime call or a car karaoke session on your favorite music streaming app, you can see why the reliability of 5G phones might come in handy. With a 5G phone, you can enjoy all the speediness the newest generation of wireless tech has to offer, and you won't have to worry about calls dropping before you get to the tea.
Now that 5G is available on loads of devices, you can easily pick up a new 5G phone without breaking the bank. But first we'll get into some of the common Qs (and As) about phones with 5G to help you decide which 5G-capable phone is right for you.
Do I need a 5G phone?
You absolutely don't HAVE to get a 5G phone. In fact, there are 4G phones that provide great service and are still super fast. But if you're curious about the 5G-phone life, here are some of the benefits:
5G covers most people in the U.S. Check your coverage on Mint here.
Faster speeds: Like 100 times faster than 4G. Faster downloads, better streaming quality.
Enhanced graphics: Enjoy playing graphics-rich multiplayer games without any lag.
Lower energy consumption: Despite being better, faster, stronger (cue Daft Punk), 5G also uses less energy and could help phones have greater battery durability and a longer shelf life.
For more info on 5G and how it works, check out our blog What is 5G?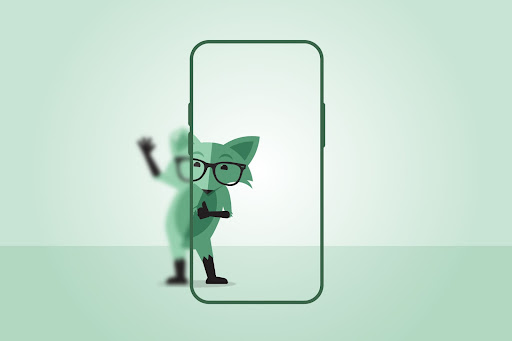 What phones currently have 5G?
All the newest phones from Apple, Samsung and Google such as iPhone 14, iPhone 14 Pro, the Galaxy S21 phones and Pixel 7 and Pixel 7 Pro are 5G-Capable.
That said, this is just the tip of the 5G-capable iceberg. Check out a more extensive list of 5G phones below.
What are the best 5G phones?
As mentioned above, there are lots of great 5G phones available in the marketplace. That said, the latest models from Apple, Google and Samsung are all 5G-compatible and each comes with an array of features.
Here's a little more information on each of these phones to help you decide which one is best for you:
Apple iPhone 14 Pro
iPhone 14 Pro and iPhone 14 Pro Max have a variety of new updates, such as the Dynamic Island and a new 48-megapixel camera system optimized for photo and video. It also comes with a new lightning-fast A16 Bionic processor and display that makes for an overall great user experience.
Google Pixel 7
Google's Pixel 7 range has a new design and includes an impressive camera and smooth user experience that offers stunning photos, and includes Android 13 software.
Samsung Galaxy S23
If you want a lot of great features but aren't an iPhone person, the Samsung Galaxy S23 might be right for you. The Galaxy S23 has 200 megapixels, new color tones and dynamic range all on a 6.8-inch screen. It also comes with a new Qualcomm Snapdragon 8 Gen 2 processor that enables optimized performance. It also has excellent battery life and loudspeaker quality.
More 5G-capable phones and devices in order of brand
Here are some of the 5G-capable phones that are compatible with Mint. To see if any other 5G-capable phones are compatible with Mint that aren't on this list, feel free to use our handy dandy compatibility checker.
Ready to experience the next generation of wireless technology? Check out our deals page for great prices on 5G phones.
| Brand | Model |
| --- | --- |
| Alcatel | TCL 4X |
| Apple | iPhone 12 |
| Apple | iPhone 12 Mini |
| Apple | iPhone 12 Pro |
| Apple | iPhone 12 Pro Max |
| Apple | iPhone 13 |
| Apple | iPhone 13 mini |
| Apple | iPhone 13 Pro |
| Apple | iPhone 13 Pro Max |
| Apple | iPhone 14 |
| Apple | iPhone 14 Plus |
| Apple | iPhone 14 Pro |
| Apple | iPhone 14 Pro Max |
| Apple | iPhone SE (3rd Gen) |
| Apple | iPad (10th Gen) |
| Apple | iPad Air 5 |
| Apple | iPad mini 6 |
| Apple | iPad Pro (11 3rd Gen) |
| Apple | iPad Pro (11 4th Gen) |
| Apple | iPad Pro (12.9 5th Gen) |
| Apple | iPad Pro (12.9 6th Gen) |
| Blu | F91 5G |
| Cat | S53 |
| Brand | Model |
| --- | --- |
| Google | Pixel 4a (5G) |
| Google | Pixel 5 |
| Google | Pixel 5a |
| Google | Pixel 6 |
| Google | Pixel 6 Pro |
| Google | Pixel 6a |
| Google | Pixel 7 |
| Google | Pixel 7 Pro |
| LG | K92 5G |
| LG | Q92 5G |
| LG | TM05NNROBM0 |
| LG | V50 |
| LG | V50 ThinQ |
| LG | V50 ThinQ 5G |
| LG | V50s ThinQ |
| LG | V60 ThinQ |
| LG | V60 ThinQ 5G |
| LG | Velvet |
| LG | Velvet 5G |
| LG | Velvet 5G UW |
| LG | Wing |
| LG | Wing 5G |
| Motorola | Edge |
| Motorola | Edge (2021) |
| Motorola | edge (2022) |
| Motorola | Edge 20 Lite |
| Motorola | edge 20 pro |
| Motorola | Edge 30 |
| Motorola | Edge 30 Fusion |
| Motorola | edge 30 neo |
| Motorola | Edge 30 Pro |
| Motorola | edge 30 Ultra |
| Motorola | Edge 5G UW |
| Motorola | edge plus 5G UW 2022 |
| Motorola | edge X30 |
| Motorola | Edge+ |
| Motorola | G50 5G |
| Motorola | Moto edge 20 |
| Motorola | Moto edge S30 |
| Motorola | Moto G 5G |
| Motorola | Moto G 5G Plus |
| Motorola | moto g stylus 5G |
| Motorola | moto g stylus 5G (2022) |
| Motorola | Moto G100 |
| Motorola | moto g200 5G |
| Motorola | Moto G50 |
| Motorola | moto g51 5G |
| Motorola | moto g51j 5G |
| Motorola | Moto G53 5G |
| Motorola | Moto G62 5G |
| Motorola | moto g71 5G |
| Motorola | Moto G82 |
| Motorola | moto S30 Pro |
| Motorola | moto X30 Pro |
| Motorola | One 5G |
| Motorola | One 5G ace |
| Motorola | One 5G UW |
| Motorola | razr (2020) |
| Motorola | razr 2022 |
| Motorola | Razr 5G |
| Nokia | 8.3 5G |
| Nokia | FastMile 5G Gateway |
| Nokia | XR20 |
| OnePlus | 10 Pro |
| OnePlus | 10 Pro 5G |
| OnePlus | 10R 5G |
| OnePlus | 10RT |
| OnePlus | 10T |
| OnePlus | 10T 5G |
| OnePlus | 11 5G |
| OnePlus | 7 Pro 5G |
| OnePlus | 8 |
| OnePlus | 8 5G |
| OnePlus | 8 5G UW |
| OnePlus | 8 Pro |
| OnePlus | 8T |
| OnePlus | 8T+ |
| OnePlus | 9 |
| OnePlus | 9 5G |
| OnePlus | 9 Pro 5G |
| OnePlus | 9R |
| OnePlus | 9RT 5G |
| OnePlus | Ace |
| OnePlus | Ace 2 |
| OnePlus | Ace Racing Edition |
| OnePlus | Nord |
| OnePlus | Nord 2 5G |
| OnePlus | Nord 2T 5G |
| OnePlus | Nord CE 2 5G |
| OnePlus | Nord CE 2 Lite |
| OnePlus | Nord CE 2 Lite 5G |
| OnePlus | Nord CE 3 Lite |
| OnePlus | Nord CE 5G |
| OnePlus | Nord N10 5G |
| OnePlus | Nord N20 5G |
| OnePlus | Nord N200 5G |
| OnePlus | Nord N300 |
| OnePlus | OnePlus 7T Pro 5G McLaren |
| Brand | Model |
| --- | --- |
| Samsung | 12T Pro |
| Samsung | Galaxy A Quantum |
| Samsung | Galaxy A13 5G |
| Samsung | Galaxy A14 5G |
| Samsung | Galaxy A22 5G |
| Samsung | Galaxy A23 5G |
| Samsung | Galaxy A32 5G |
| Samsung | Galaxy A33 5G |
| Samsung | Galaxy A34 5G |
| Samsung | Galaxy A42 5G |
| Samsung | Galaxy A51 5G |
| Samsung | Galaxy A51 5G UW |
| Samsung | Galaxy A52 5G |
| Samsung | Galaxy A52s 5G |
| Samsung | Galaxy A53 5G |
| Samsung | Galaxy A54 |
| Samsung | Galaxy A54 5G |
| Samsung | Galaxy A71 5G |
| Samsung | Galaxy A73 5G |
| Samsung | Galaxy A82 5G |
| Samsung | Galaxy A90 5G |
| Samsung | Galaxy A90s 5G |
| Samsung | Galaxy Book Go 5G |
| Samsung | Galaxy F14 5G |
| Samsung | Galaxy F23 |
| Samsung | Galaxy F42 5G |
| Samsung | Galaxy F52 5G |
| Samsung | Galaxy Fold 5G |
| Samsung | Galaxy M13 5G |
| Samsung | Galaxy M14 |
| Samsung | Galaxy M23 |
| Samsung | Galaxy M23 5G |
| Samsung | Galaxy M32 5G |
| Samsung | Galaxy M33 |
| Samsung | Galaxy M33 5G |
| Samsung | Galaxy M42 5G |
| Samsung | Galaxy M52 5G |
| Samsung | Galaxy M53 |
| Samsung | Galaxy M53 5G |
| Samsung | Galaxy M54 |
| Samsung | Galaxy Note 10 5G |
| Samsung | Galaxy Note10+ 5G |
| Samsung | Galaxy Note20 |
| Samsung | Galaxy Note20 5G |
| Samsung | Galaxy Note20 Ultra 5G |
| Samsung | Galaxy Note20+ 5G |
| Samsung | Galaxy S10 5G |
| Samsung | Galaxy S20 5G |
| Samsung | Galaxy S20 FE |
| Samsung | Galaxy S20 FE 5G |
| Samsung | Galaxy S20 Ultra 5G |
| Samsung | Galaxy S20+ 5G |
| Samsung | Galaxy S21 |
| Samsung | Galaxy S21 5G |
| Samsung | Galaxy S21 5G Olympic Games Athlete Edition |
| Samsung | Galaxy S21 FE 5G |
| Samsung | Galaxy S21 Ultra 5G |
| Samsung | Galaxy S21+ 5G |
| Samsung | Galaxy S22 |
| Samsung | Galaxy S22 5G |
| Samsung | Galaxy S22 Ultra |
| Samsung | Galaxy S22 Ultra 5G |
| Samsung | Galaxy S22+ 5G |
| Samsung | Galaxy S23 |
| Samsung | Galaxy S23 Plus |
| Samsung | Galaxy S23 Ultra |
| Samsung | Galaxy S23+ |
| Samsung | Galaxy S23+self-sufficient |
| Samsung | Galaxy Tab Active4 Pro |
| Samsung | Galaxy Tab S6 5G |
| Samsung | Galaxy Tab S7 |
| Samsung | Galaxy Tab S7 FE 5G |
| Samsung | Galaxy Tab S7+ |
| Samsung | Galaxy Tab S8 5G |
| Samsung | Galaxy Tab S8 Ultra 5G |
| Samsung | Galaxy Tab S8+ 5G |
| Samsung | Galaxy XCover6 Pro |
| Samsung | Galaxy Z Flip 3 |
| Samsung | Galaxy Z Flip 5G |
| Samsung | Galaxy Z Flip3 5G |
| Samsung | Galaxy Z Flip4 5G |
| Samsung | Galaxy Z Fold 2 |
| Samsung | Galaxy Z Fold 3 |
| Samsung | Galaxy Z Fold2 5G |
| Samsung | Galaxy Z Fold3 5G |
| Samsung | Galaxy Z Fold4 |
| Samsung | Galaxy Z Fold4/Galaxy Fold4 |
| Samsung | Galaxy Z Fold4/Galaxy Fold4 5G |
| Samsung | Galaxy F52 5G |
| Samsung | Guru 1215 |
| Samsung | M33 5G |
| Samsung | W22 5G |
| Samsung | W23 Flip |
| TCL | 10 5G |
| TCL | 10 5G UW |
| TCL | 20 5G |
| TCL | 20 A 5G |
| TCL | 20 Pro 5G |
| TCL | 20 R 5G |
| TCL | 30 5G |
| TCL | 30 V 5G |
| TCL | 30 XE 5G |
| TCL | Linkhub |
| TCL | LinkHub HH500E 5G |
| TCL | Revvl 5G |
| TCL | Stylus |
| TCL | Tab 10s 5G |
| Wingtech | Celero 5G+ |
| Wingtech | T Phone |
| Wingtech | T Phone Pro |
| Wingtech | Celero 5G |
| Wingtech | REVVL 6 5G |
| Wingtech | REVVL 6 Pro 5G |

Originally published November 2020; updated May 2023