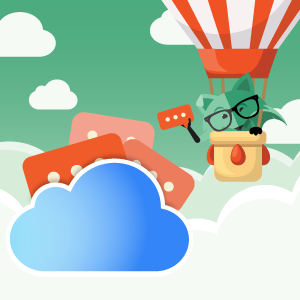 There are some things you don't want to lose… like the bookmarks to all your favorite cat videos (or your sanity). When you buy a new iPhone or change service providers, you may be at risk of losing texts, contacts, and photos while you make the switch. Fortunately, it's easy to back all that stuff up with iCloud, which is a magical system that connects all devices and securely stores all of your photos, videos, documents, music, apps, and more. Now, let us break down the best way to back it up (you're welcome).
Breaking Down Backing Up
All messages linked to an iCloud account are updated automatically, so you will always have the same view everywhere you use iMessage. That means, when you delete a message, photo, or conversation on one device, it's removed from all of your devices as long as your iCloud is on.  iCloud messages can be accessed on your iPhone, iPad, and Mac. Just don't forget, when you sign up for an iCloud account, you automatically get 5GB of free storage. If you need more, it'll cost extra.
Before You Get Started  
Make sure your device is up to date with the latest iOS and your Mac to the latest macOS.
When setting up iCloud, be sure that each of your devices is signed in using the same Apple ID.
Enable two-factor identification for your Apple ID.
Set up iCloud Keychain.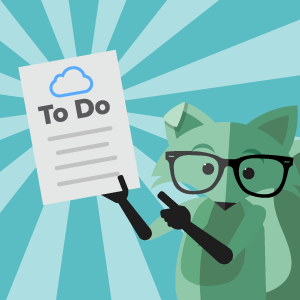 Backing Up Your Messages to iCloud
On iPhone or iPad 
Go to the Settings application
Tap [your name] at the top of the Settings window
Tap the icon for iCloud
Turn on Messages under 'Apps Using iCloud'
On Mac
Open Messages
In the menu bar, choose Messages, and then choose Preferences
Choose iMessage
Click the checkbox to 'Enable Messages in iCloud'
If you have successfully completed the backup, you should see all messages, photos and other data on iPad, iPhone, and Mac devices linked to that Apple ID. Now that you're an iCloud expert, get the fox outta here and back it up.