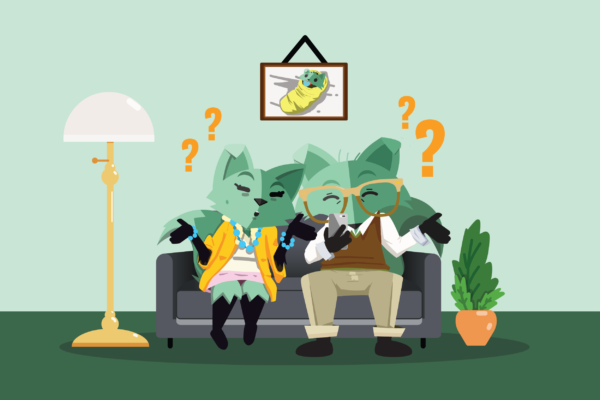 Every year, the percentage of seniors that own a cell phone or smartphone goes up. According to Pew Research Center*, 92 percent of Americans over the age of 65 own a cell phone, and 61 percent own a smartphone. But if you're a senior looking for a new plan, how do you choose the right phone plan or cellphone for you?
If you're new to your mobile device, perhaps a plan with access to friendly and reliable customer service support is what you need. If you're using your phone as a way to get in touch with emergency services, consider a phone plan with a smaller data allowance. If you're super tech-savvy, maybe you need a phone plan with lots of data to stream all your favorite shows and movies, but also one that's cost-effective.
Below, we'll dive into some of the factors to consider when choosing a phone plan that's right for you (or, if you're shopping for a senior, one that's right for them).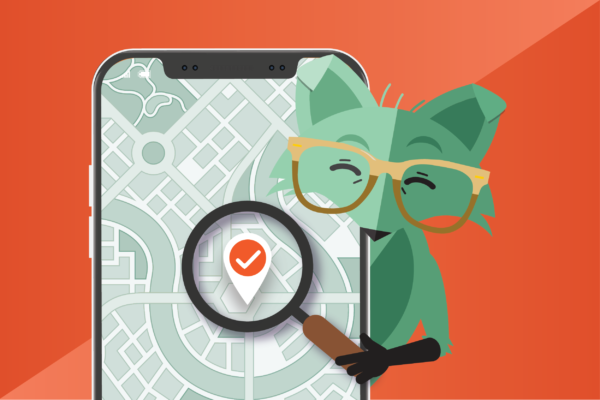 What is the best cell phone plan for seniors?
As we approach retirement age, some of us may have different needs when it comes to phone plans and different comfort levels with tech. But here are some factors that everyone should be considering before committing to a new plan.
Cost: Whether you're looking for a hassle-free affordable plan for emergencies or a robust data allowance that fits with your fixed income, cost is a huge factor in finding the best phone plan. Cost can be a huge factor when searching for the best phone plans for seniors. At Mint, we offer wireless plans starting at just $15/mo.
Contracts: Many big wireless companies will try and lock you into a long-term contract, which might not be right for you as they make it less flexible to switch plans or try a different carrier. At Mint, we said goodbye to super-long-term contracts to give you more flexibility.
Coverage: Before committing to a new phone plan, it's important to check that you'll have the coverage you need. Wondering about our coverage?
Surprise fees: Overage fees, a.k.a. those fees tacked on if you have to use more data than you thought you needed, can sneak up on you. Luckily at Mint, we don't have those.
Data: If you're using your phone just for emergencies, or for FaceTime sessions with the grandkids, unlimited data probably isn't needed (and, on the flipside, if you're doing tons of streaming, it might be exactly right for you). At Mint, we let you track and control how much data you're using each month, so you can reassess which plan is right for you, whether it's a lower or larger data allowance.
Customer care: Sometimes you just really, really need someone to tell you how to restart your phone or connect your video call. Having a wireless provider that also provides excellent, easy-to-access customer care is important. We have our MINTech Advisors to give one-on-one guidance (included for free in our Mint 55+ Offer), as well as a Care team (made up of actual humans) you can call, and a Fox Bot that's available 24/7.
Awards and reviews. Does your potential new wireless provider get good reviews from people who have similar phone needs to you? Do they get shoutouts for their cell phone plans for seniors? It's important to consider. We don't like to brag, but TechRadar** said we're the all-around best phone plan for seniors…so there's that.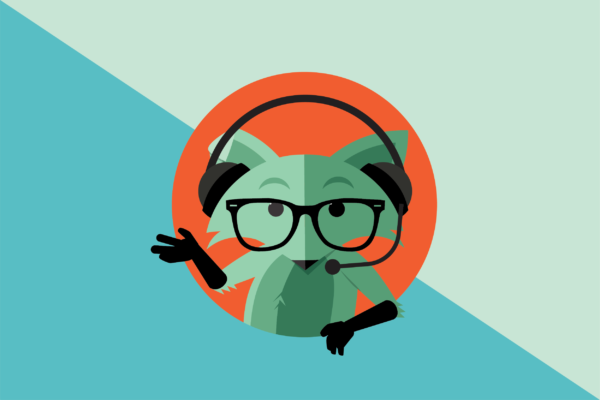 Best cell phones for seniors
So you've started narrowing down what you're looking for in a phone plan. Now what about the actual cell phone? Here are some elements to consider.
Visibility and resolution: Some people find today's new smartphones way too small. You may want to opt for a device that has a larger screen, so that the icons and other touch targets are easier to tap, like the OnePlus Nord 100 or Nokia G10.
Stylus options: If you find it way easier to use a pen than your finger, try an option that offers a stylus. Options like the Motorola G Stylus 5G, Motorola G Stylus, and the 2021 Motorola G Stylus might be what you're looking for.
Match what your loved ones have: If the person who might be helping you with your new device is an Android or iPhone user, it might be helpful to copy them so they know what the operating system is like and can answer basic questions.
Customizable menus: Opening a smartphone and seeing 30 app icons is…a lot. It might be good to choose a phone that lets you delete any extra icons or apps you don't need. Samsung Galaxy devices also go one step further and offer an Easy Mode that will make your device simpler to use (if they could add an Easy Mode for real life, that would be even better). We even made a guide to help you declutter your phone's interface. But if you specifically want to try Easy Mode, all Samsung flagship devices offer it, including the Samsung Galaxy A21 and Samsung Galaxy A12.
Sound and Bluetooth compatibility: If you have trouble hearing calls or alerts, it's a good idea to also look into the sound quality and volume that a new device provides. Bluetooth functionality is also a plus for people that use hearing aids (which Bluetooth can connect to). Luckily, Bluetooth is a fairly standard feature in most of today's phones.
Voice typing/dictation/voiceover: Some devices offer voiceover features that will read messages you get, while others will allow you to dictate texts and emails so you don't have to type them yourself. There are also virtual assistants like Siri, which is available in any iPhone after the iPhone 6 (including the iPhone 11), that can perform various phone features for users so that they don't have to do it themselves. Samsung phones also have their own virtual assistant named Bixby available on devices like the Galaxy S10.
Magnifying cameras: You can use the camera option on certain devices to magnify and zoom in on text or anything else you need to see—like the fine print on a Big Wireless contract. Luckily, this is also a fairly standard feature nowadays.
Closed captioning: Many devices offer closed captioning for any streaming apps you might use, like Netflix, including any Google Pixel device after the Google Pixel 2, like the Google Pixel 7.
Face recognition: Typing in random passwords can be time-consuming and it can be hard to remember all of those PINs. Cellphones that offer face recognition to unlock features can be easier for seniors to use. Every Apple phone, for example, uses face recognition after the iPhone X, including the iPhone 14 and the previous model iPhone 13.
GPS location services and emergency services: Phones that offer services like tracking and sharing your location, or medical alert apps or emergency buttons, can be perfect if you're worried about safety. Once again, this is another fairly standard feature.
Check out all of Mint's phone bundle deals.
Ready to choose a phone plan?
After narrowing down the kind of plan and cellphone you want, it's finally time to shop around. You might even want to check our own wireless plan for seniors, which offers full-service, one-on-one guidance from our MINTech Advisors, who can do everything for you without you even having to leave the house, including activating your SIM, installing your SIM, transferring your data, and cancelling your current phone service for you. If only they could do this for cable, too.

*https://www.pewresearch.org/internet/fact-sheet/mobile/
**https://www.techradar.com/deals/best-cell-phone-plans-for-seniors