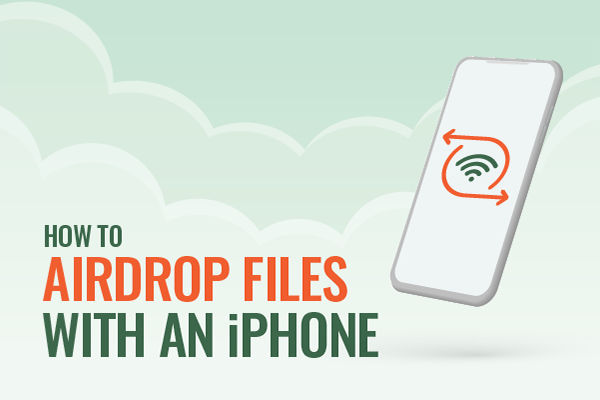 You know how to call, text, email and DM with your iPhone; but do you know how to AirDrop? Picture this: you're out bowling with your friends or at a theme park with family and someone decides to get a group photo. They prop up their iPhone, set the timer, everyone poses and boom…what a great-looking group of people. Now it's your turn to prop up your iPhone and try to duplicate the same great photo, right? Nah, just have them AirDrop it to you.
What is AirDrop?
AirDrop is a file-sharing technology exclusive to Apple devices that makes it exceedingly easy to send photos, videos and even MP3s to other iPhone users nearby. Instead of attaching the photo to an email or uploading it to a third-party storage site where someone else has to download it later, AirDrop allows you to simply send it directly to a nearby iPhone or other Apple device via Bluetooth and Wi-Fi. Once you know how to AirDrop, you'll wonder how you ever shared stuff with your friends without it.
How does AirDrop work?
AirDrop finds other iPhone users via Bluetooth and creates a peer-to-peer connection with them via Wi-Fi. This means both users must be signed in with a valid Apple ID and both iPhones must have Bluetooth & Wi-Fi turned on in order to share files via AirDrop. Files are automatically encrypted and sent securely via Wi-Fi in a matter of seconds.
How to turn on AirDrop
There are two ways to turn on AirDrop on an iPhone. Once it's enabled, you can leave it on full-time (it won't drain your battery). However, depending on the setting you choose, you might receive a few unexpected files from strangers (more on that shortly).
How to turn on AirDrop in Settings
From your iPhone home screen go to Settings and select General
Tap on AirDrop
Choose how you'd like to enable Airdrop:

Receiving Off (this means AirDrop is off and your iPhone won't be visible to anyone trying to share files via AirDrop)
Contacts Only (this turns AirDrop on, but only people in your contact list will be able to see your iPhone when trying to share files via AirDrop)
Everyone (this turns AirDrop on and makes your iPhone visible to anyone else with an iPhone. Some iPhone users have been known to AirDrop memes and other files to unsuspecting nearby strangers, so if that sounds like fun for you, hey…no judgment here)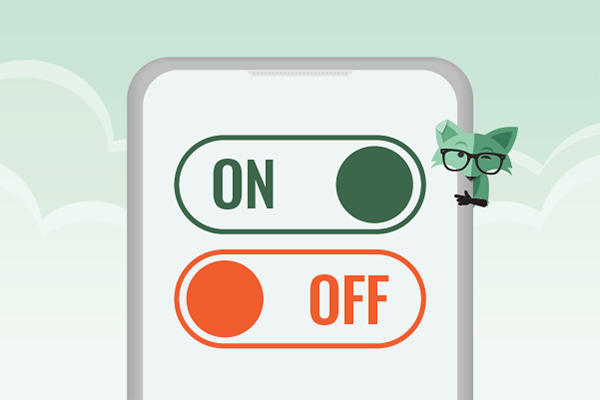 How to turn on AirDrop in Control Center
From your iPhone home screen, swipe down from the top right corner of the screen
Locate the Wi-Fi icon on the left side of the screen and long press on it
Tap AirDrop in the new menu that pops up and choose how you'd like to enable Airdrop:

Receiving Off (see above)
Contacts Only (again…see above)
Everyone (seriously though, unless you want to potentially receive some weird stuff, only enable this temporarily when you need to share something via AirDrop with someone not in your contact list)
How to turn off AirDrop
Follow the steps above and select Receiving Off in the AirDrop menu
How do you AirDrop photos to someone?
Once you've enabled AirDrop on your iPhone and turned on Bluetooth & Wi-Fi, sending someone else a file via AirDrop is very easy.
Select the photo that you would like to share and tap on Share

You can also select multiple photos in the Photos app and share them all at once

Tap AirDrop to see a list of available nearby Apple devices
Choose the Apple device you would like to send the photo(s) to
A preview image will pop up on the screen of the other device, and that user will have the option to Accept or Decline the AirDrop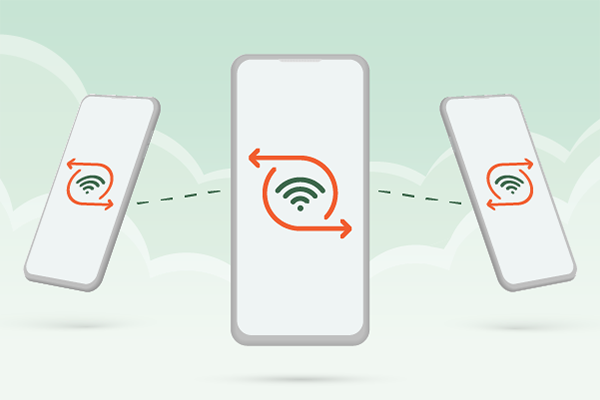 Things to consider when using AirDrop
AirDrop is a fast and seamless way to share multiple photos and videos with friends, but there are a few things to keep in mind when using it.
Since AirDrop relies on Bluetooth and Wi-Fi, you can't be more than 30 feet away from anyone you're trying to share files with
AirDrop is an Apple-exclusive technology, so you can only AirDrop files to other Apple phones & devices (iPads, Macbooks, etc)

Android phones have their own peer-to-peer file sharing tech called Nearby Share that works very similarly to AirDrop
Samsung phones also have their own version called Quick Share (so yes, Samsung Android phones have both Nearby Share & Quick Share)
iPhone users who wish to AirDrop files to Android phones will need to use a third-party app like AirDroid or SendAnywhere
Does AirDrop affect picture or video quality?
The short answer? Nope. Since AirDrop transfers files via Wi-Fi, there are no bandwidth restrictions, so the files are not compressed. The only time you may experience a loss in quality from a file shared via AirDrop is when the Apple device receiving the file is older and needs to convert the file to a supported format. This isn't an AirDrop issue though, since that file would need to be converted regardless of how it's shared.
How to AirDrop with an Android phone
As we've mentioned previously, AirDrop is a proprietary technology exclusive to Apple devices. You can only AirDrop from one iPhone to another, one iPad to another, an iPhone to a Macbook, and so on. Android phones have their own peer-to-peer file sharing options called Nearby Share (from Google) and Quick Share (from Samsung). However, like AirDrop, Nearby Share can only be used to share files from one Android phone to another and Quick Share can only be used to share files from one Samsung phone to another. Sharing files between an iPhone and an Android phone can't be done via any of these included features, but there are third-party apps like AirDroid or SendAnywhere that have similar capabilities.
Now that you know all things AirDrop, it's time to go out there and share some photos with your other iPhone using friends. You could share a meme or drop them a selfie and say "Look how happy I am paying $15/mo* for premium wireless with Mint Mobile." Just a thought.

*New activation & upfront payment for 3-month plan req'd. Taxes & fees extra. Addt'l restrictions apply. See mintmobile.com for full terms.