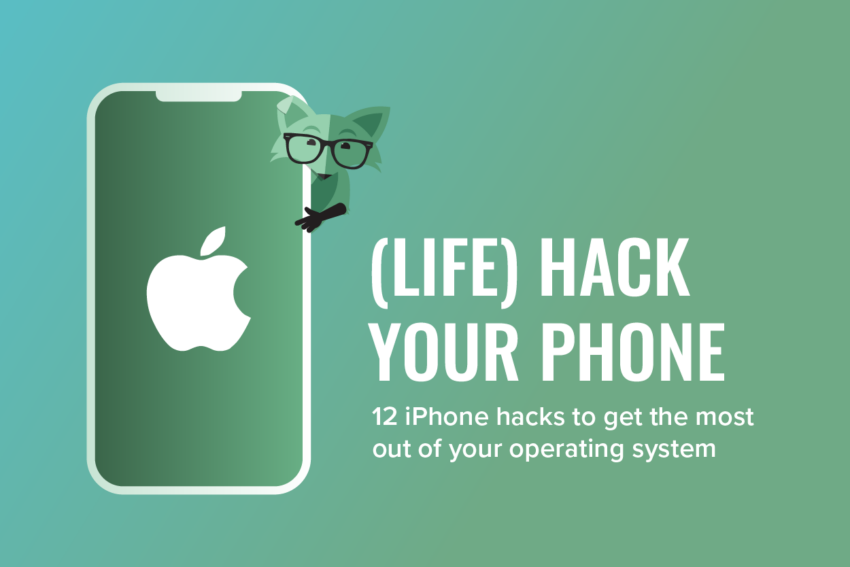 With Apple's recent preview of iOS 16, we put together a refresher course on all the secret things you can do on your iPhone. These Apple hacks can turn even the most casual user into an iPhone-wielding life-hacker, regardless of make or model. Let's get started.
1. Enable silent iPhone notifications
The iPhone notification: the natural prey of the classroom educator and project manager. Defaulted to make audible alerts, loud notifications are a surefire way to make any presentation totally awkward. To prevent you from being "that person," Apple developed the silent LED notification. Enabling this iPhone hack engages the camera flash to blink whenever new notifications appear, which is perfect for quiet and noisy environments alike.
How to enable silent iPhone notifications:
Tap Settings
Tap General (skip this step on iOS 13 and up)
Tap Accessibility
Tap Audio/Visual
Tap LED Flash for Alerts
Move the Flash on Silent Slider to on/green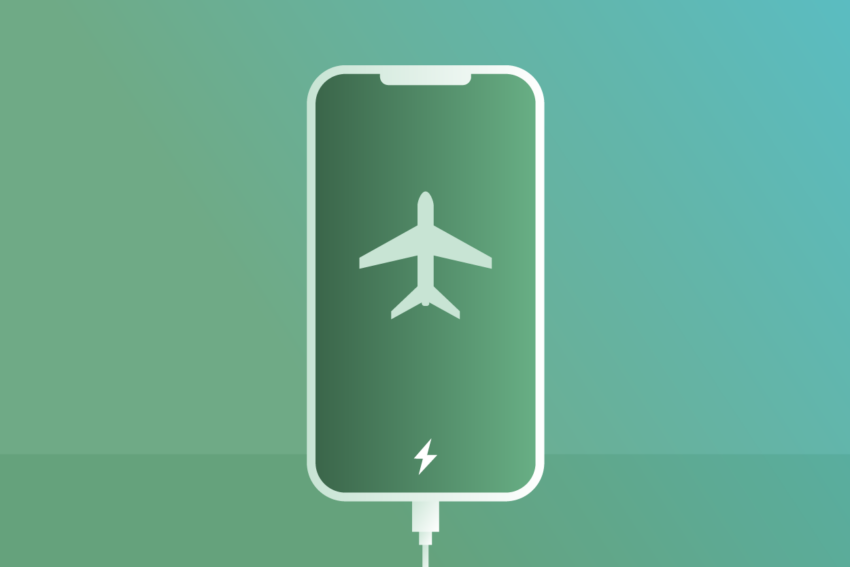 2. Boost battery charge time with Airplane Mode
Airplane Mode has uses besides dodging crazy exes and keeping planes in flight. By temporarily disabling cellular and Wi-Fi networking, Airplane Mode frees up the iPhone battery to charge considerably faster. Just remember to turn Airplane Mode off once fully charged to re-enable notifications – BTW your ex's number isn't going to block itself.
How to enable Airplane Mode:
Open the control center (swipe down for iPhone X and all models released after; swipe up for all models released before)
Tap the airplane icon
3. Use hidden shortcuts for frequented apps
Force Touch – not what Obi-Wan used to bamboozle those Stormtroopers in Episode IV – is an iPhone display feature that changes how apps react, depending on the pressure applied to the screen. Most apps have a list of operations shortcuts that can be accessed via Force Touch. For instance, the Mint Mobile App allows you to quickly view and add data usage.
How to use Force Touch on an iPhone:
Hard-press an app icon
If the app responds (most do) a drop-down menu will appear of the available shortcuts
May the Force Touch be with you.
4. Hide apps on iPhone
Unlike the Mint Mobile App, there are some applications you may want to keep to yourself. No one needs to know you still haven't kicked that Angry Birds addiction.
How to hide apps on iPhone:
Force Touch the selected app icon
Tap Remove from Homescreen from the drop-down menu
FYI: Removing an app from the home screen doesn't delete the app.
How to access a hidden app:
Go to the App Library by swiping all the way to the right, or;
Perform a quick Spotlight Search, accessed by swiping all the way to the left
5. Set a live wallpaper
A wallpaper that moves? Say whaaaaaaaat? Having an animated background is a cool party trick and practicing this wizardry is easier than you think.
How to set a live wallpaper:
Go to Settings
Tap Wallpaper
Choose a Wallpaper from your Photo Library
Scroll down to the Live Photos option and select one
Once chosen, crop, drag, or zoom to get it just right
Once the live photo is set to your lock screen, simply Force Touch anywhere on the screen to start up the animation.
6. Increase iPhone battery life
We've all been there: You've been using your iPhone for 15 minutes, but your battery life says it's been more like 50. A major reason for this power drain? Background app refresh, the function on your phone that updates app content when connected to the internet. In order to do this, background app refresh needs to constantly survey your phone for new data, which takes a serious toll on battery life. But by properly configuring this tool, you can help maximize your iPhone charge in no time.
How to increase iPhone battery life:
Go to Settings
Tap General Background App Refresh
Switch off the apps you don't necessarily need indexed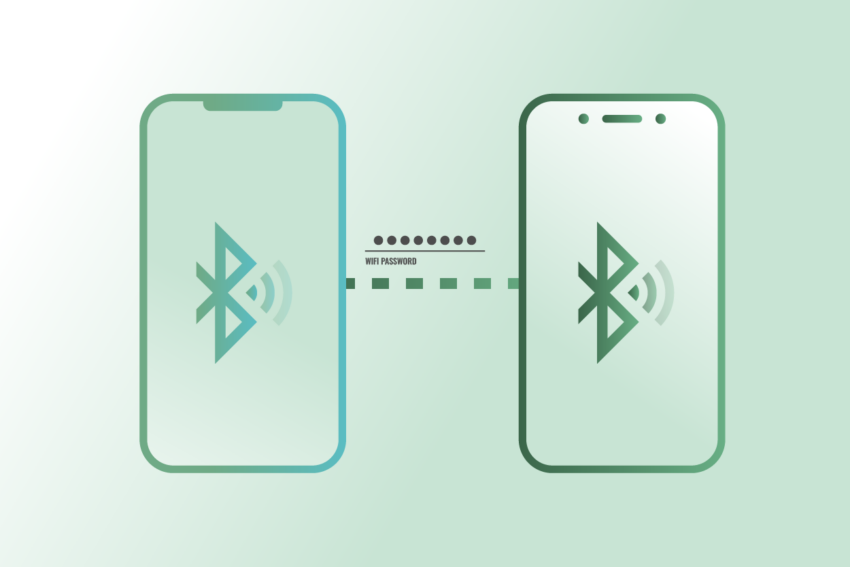 7. Share the Wi-Fi password automatically
Never accidentally unplug your modem looking for the password sticker again. iPhone allows you to share your Wi-Fi password via Bluetooth. This trick only works if the person you want to share with is in your contacts, has an Apple device, and has Bluetooth enabled.
How to share your Wi-Fi password automatically:
Have the person you want to share with go to Settings
Have them tap Wi-Fi
On your end, a notification will appear, alerting you of their sharing request
Tap Share Password
8. Measure spaces and more with iPhone's measuring feature
Leave the tool kit at home. Built into your iPhone is a lesser-known feature called Measure. This default app features a bubble level that allows you to straighten picture frames and find out just how wobbly a table is. That's not all; the Measure App uses augmented reality to give accurate measurements of any surface.
How to access iPhone's measuring features:
Open the Measure App
Swipe right to enable the level
9. Hide photos on iPhone
Need a secure spot to store foxy pics? Use the Photo App's Hide feature to shelve away sensitive pictures and video from your photo library.
How to hide photos and videos on iPhone:
Select the photo or video
Tap Share
Scroll down to Hide
Select Hide
From here you can still access your hidden photos in the Hidden album, accessible at the bottom of the Photos app. Happy hiding.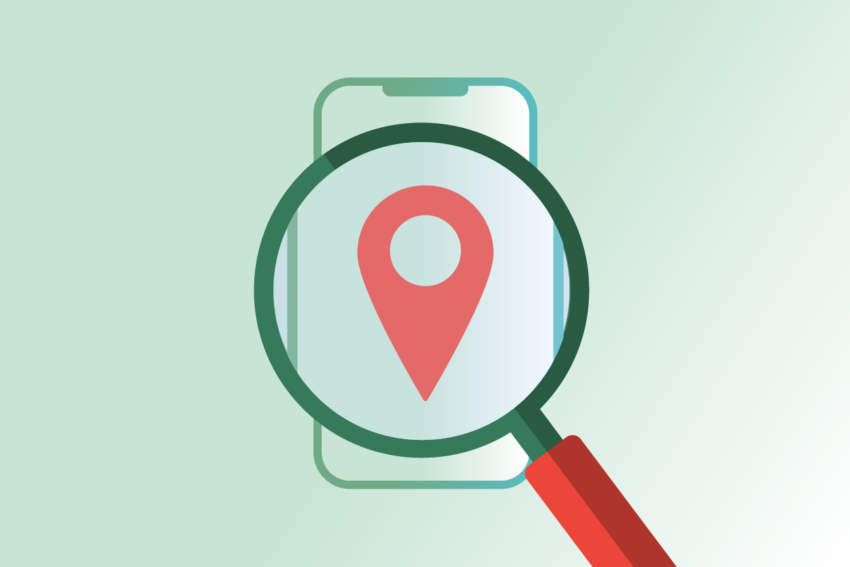 10. Enable Find My iPhone
A convenient feature for the most inconvenient circumstances, Find My iPhone is an Apple feature that allows you to locate your lost device. You can also wipe data and play a sound remotely on your misplaced iPhone. In order for this feature to work, you need to turn on Find My iPhone prior to losing your device.
How to enable Find My iPhone:
Go to Settings
Tap your Apple ID profile
Tap Find My
Select Find My iPhone
Swipe to enable
**Optional: Lose your phone.
11. Sign digital documents
Document scanners are so 2010s. *eye roll* This iPhone hack lets you sign documents with just a screenshot.
How to take a screenshot of your document on iPhone:
Simultaneously press the power and volume buttons
Tap the thumbnail of the screenshot
How to sign a digital document on iPhone:
On the lower right corner tap "+"
Select Signature
Draw your signature with your finger
Tap Done
Drag your signature back to the document
12. Bring your iPhone to Mint 😉
Of course, the best tip to get the most out of your iPhone is to join the Movemint. Mint Mobile allows you to bring your own phone to the party or choose from our selection of the latest Apple devices.