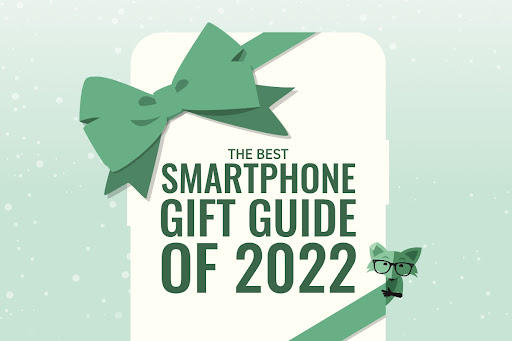 Sound the alarm, get to the safe room, it's…it's….holiday shopping season. Don't fear. Mint Mobile is putting a stop to yuletide shoppers' panic. Use this gift guide to pair your loved ones with some of the best smartphones that have the features they care about most. So take a deep breath, pour your favorite holiday beverage and let's get to gifting.
Gifts for photographers
For the photographers in your life, iPhone 13 Pro Max and Google Pixel 7 Pro are the best smartphones to give this season. Adding an iPhone 13 Pro Max to their camera bag, they can shoot Cinematic mode videos, select their own photographic styles and take ultra close-ups with Macro mode. On the Android-side, the Google Pixel 7 Pro is fitted with an amazing camera, loaded with editing software like Cinematic Blur and Photo Unblur. The impressive wide angle resolution of 50 MP (Megapixels) makes for consistently sharp photos, both day and night. Both smartphones capture breathtaking landscape photography, vertical video, selfies and close-ups.
Gifts for content creators
For the up-and-coming influencers, content creation is the name of the game, and these are some of the best smartphones to get them trending. The Google Pixel 6a is a great option for those just starting their accounts. It's equipped with a capable, 12.2 MP dual-pixel wide rear camera and a crisp, 8 MP selfie lens. Unique to this smartphone, the Google Magic Eraser is an editing software that automatically removes unwanted objects–or Crazy Uncle Steve–cluttering up the shot. On the iOS side of things, iPhone 13 is fitted with a dual-camera system with 12 MP ultrawide resolution. Capable of up to 19 hours of video playback, it's ideal for long editing sessions while crafting that master post. You can't rush art.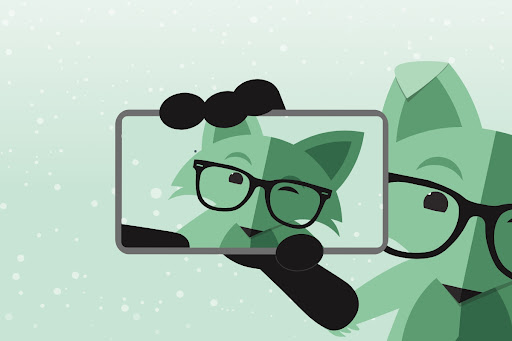 Gift for travelers
Sometimes the best gift isn't just used, but experienced. For the travel lovers in your life, the OnePlus Nord N20 is a great travel companion to bring along on extended trips. 5G ready with a 6.43 inch FHD+ AMOLED display, this smartphone makes unwanted layovers bearable with high definition video streaming. With its large 4,500mAh battery tucked inside, the jetsetters in your life will enjoy hours of continuous use while exploring new destinations. It's a great gift idea for parents looking for an additional, easy-to-use device for their next getaway.
Gifts for parents
Papa's got a brand new…smartphone? Great holiday gifts for mom and dad, iPhone SE 2nd Generation and Samsung S21 5G deliver everything and more, presented in an intuitive interface. Featuring the Touch ID home button for easy unlocking and responsive voice commands for hands-free texting, iPhone SE 2nd Generation is highly accessible for non-technical users. Meanwhile on planet Android, the Samsung S21 5G offers a 6.2-inch Dynamic AMOLED display, great for video playback of the kids' recital. Powered by a 4,000mAH battery, this smartphone is capable of hours of use on a full charge. To learn more about our phone plans for seniors, visit our Mint 55+ plan page.
Best smartphone for kids
And now for a totally non-controversial topic: phones for kids. When you feel your child is ready for their first phone, iPhone SE 3rd Generation is a great introduction to smartphones. With a Touch ID home button, 5G capability and up to 15 hours of battery life, they'll always be connected and secure on your network. Given its affordability, iPhone SE 3rd Generation is also one of the best sibling gift ideas for the holidays, making it a great holiday gift for a little brother or sister. They'll think of you as their hero–that is until they eventually beat your top mobile game score.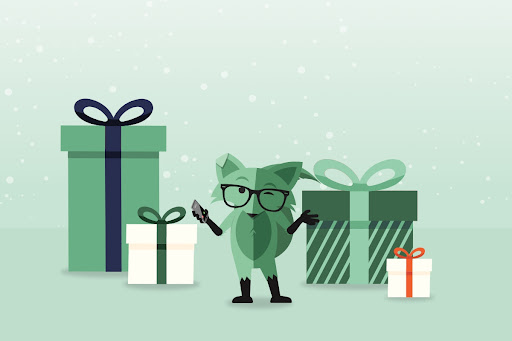 So what's the best smartphone?
Before you stuff your stockings, just remember to prioritize the features the smartphone offers over a brand name or a model number. There are highly capable, affordable smartphones out there that will check every box on their wishlist. Ultimately, the "best" smartphone is the one offering the features that matter most to the person you're gifting it to. And you can find their best smartphone right here at Mint.