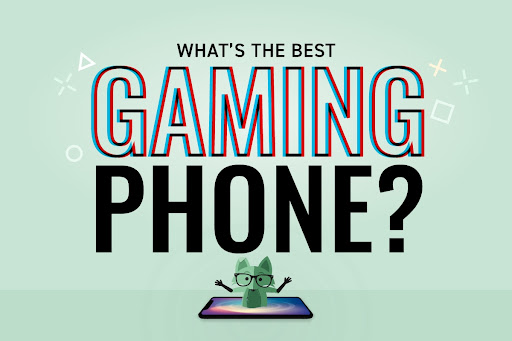 Our collective obsession with birds–both Angry and Flappy–has driven mobile gaming technology to the forefront of smartphone development. Faster refresh rates and longer battery lives are becoming the norm in today's flagship phones, so we wanted to create a guide to help you find the best gaming phone for your playing experience.
Ready?
What to look for in a gaming phone
Screen Size
Bigger screens mean higher resolution
Look for Full HD and 4K for the best mobile gaming experience
When it comes to playing mobile games, the bigger the screen, the better. Since most people play iPhone and Android games without a separate controller, screen size is an important factor when it comes to maneuvering, aim and overall user interface. However, there are phones with controller support that eliminate this need–more on that later.
Refresh Rate
Measured in Hertz (not the rental car company)
Choose a phone in the range of 120Hz for the best mobile gaming experience
Next, you'll want to be aware of the phone's refresh rate, or how many times per second the phone's display can create a new image. Refresh rates determine how smooth the game looks while you're playing, and 120 Hz is the sweet spot. To support silky smooth gameplay, you're going to need significant juice. A phone battery with a long lifespan is a crucial component to overall system performance.
Processing Chip
The A16 Bionic is Apple's most powerful chip
Snapdragon 8+ Gen 1 is Samsung's fastest and most efficient chip
Finally, the phone's processing chip is going to determine the kind of games you can play. The performance of the processor impacts speed, gameplay and even battery efficiency. A weaker processor can limit your gaming enjoyment, ranging from the annoying (lag time) to the critical (overheating). A powerful chip will provide you with a seamless user experience for both gaming and overall phone usage.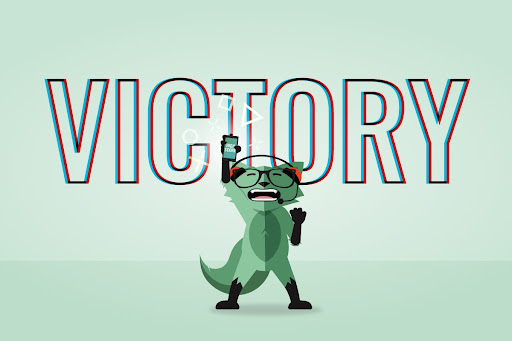 The best gaming phone
So you've done your research, learned what a Hertz is, and you're ready to spend your hard earned money on the best gaming phone. Since saving you a fox ton of cash is kinda our thing, our top picks for the best gaming phones include these tech specs:
Let's get to testing.
iPhone 13 Pro Max
This phone, with 6.68 inches of spectacular OLED display, is a literal big deal. With the ultra powerful A12 Bionic Chip dishing out an impressive 120Hz under the hood, the iPhone 13 Pro Max is definitely an absolute unit, capable of delivering over 10 hours of smooth, continuous gameplay. You won't need to worry about finding a place to keep your games either. With 128GB of built-in storage, you'll be able to run large games like Genshin Impact and Apex Legends Mobile alongside your favorite candy-puzzle wallet-killers *ahem*. The iPhone 13 Pro Max is controller compatible, allowing you to take your iPhone games to the next level with better control and feedback. 
Samsung Galaxy S21 5G
With augmented reality games like Pokemon Go! and Harry Potter: Wizards Unite taking the mobile gaming world by augmented storm, the Samsung Galaxy S21 5G is a great buy for those looking for an active gaming experience. The camera, featuring 8K video playback and Supersteady tech, creates a fully immersive world seen through a 6.2 inch screen. The fantasy further comes to life when it's powered by the Snapdragon 888 5G processor, capable of running a 120Hz seamless display for up to 10 hours of gameplay.  The Samsung Galaxy S21 5G is controller compatible as well, allowing you to take your Android games to the next level with better control and feedback. 
Google Pixel 7 Pro
The borderless 6.7 inch OLED display on the Google Pixel 7 Pro makes you want to play all day. Powered by the improved Tensor G2 processor, the Google Pixel 7 Pro makes a powerful 120Hz refresh rate. Google's latest addition to the Pixel lineup, this phone offers a smooth gaming experience with no stutters or slowdowns. In fact, Google claims that the phone battery can extend beyond 24 hours with their Extreme Battery Saver feature enabled. Highly capable of running long sessions of your favorite graphic-intensive games, the Google Pixel 7 Pro is a great gaming phone delivered in an impressive, do-it-all smartphone package.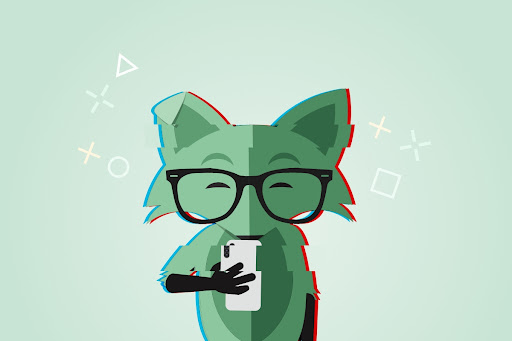 Mobile gaming is a great hobby to get into, especially now. With smartphone technology improving every year, mobile gaming's scope ranges from passing time during the day to competing in professional tournaments. Whatever experience you're looking for, there's a gaming phone for you, and a Mint Mobile phone plan to support it.