$30 Referral Credit for Every Friend Who Joins Mint!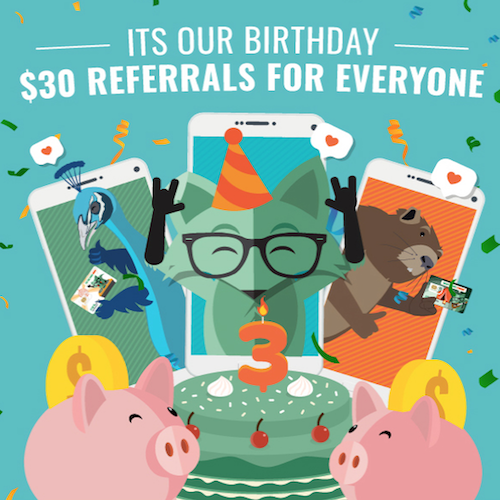 Get $30 for EVERY Friend Who Joins Mint
In celebration of our 3rd birthday, we're giving you $30 renewal credit for every friend you refer who joins Mint. Not just your first referral, but also your second, third, fourth and so on!
Your friend will also get the love. When your friend activates they will get $15 renewal credit! We'll put your renewal credit into your account 15 days after your friend activates their plan, so start sharing and start earning!   
Got more than one friend? Lucky you. 
Why? There's no limit to how many friends you can refer with this deal, or how much credit you can earn. $30 renewal credit for each individual friend referral… That's a fox ton of renewal credit!
So, how do you start sharing? 
Grab your unique Refer a Friend link from Account Management, and share it with a friends. You can share your link via e-mail, Facebook Messenger, Facebook post, in skywriting or via crop circle- however you want. The more you refer, the more you earn.
Want to learn more? Check out out Refer a Friend page to learn more and login from there.
What're you still reading this blog for? Get those little paws going and start sharing with your friends- this deal won't last forever.