Debunking Big Wireless Myths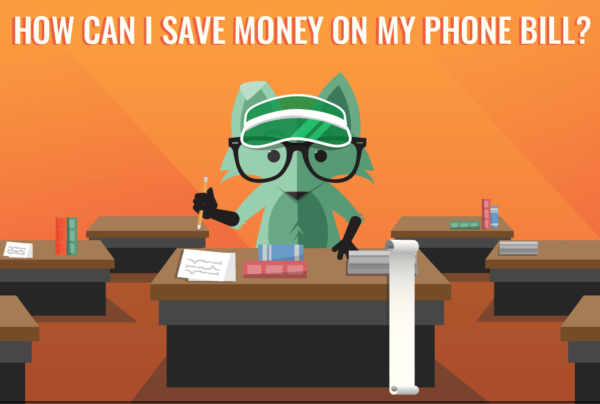 Ever since the first caveman negotiated the price of a new spear down from three stones to two, someone has been getting the short end of the stick (literally) when it comes to deals. And with many of the myths that Big Wireless spreads around, that person might be you when it comes to your wireless bill. Luckily, we're here to debunk some Big Wireless myths and help you save some serious money on your phone bill. Just call us the BusterMyths (that other name was taken).
How much is the average cell phone bill?
First, let's talk about how much the average phone bill is—and why it's wrong. The average phone bill is now over $100 a month, and many people have resigned to just accept that. But why? You shouldn't have to overpay for something you need just to stay connected. You also shouldn't have to pay for extras that you don't need at all, like a bunch of random streaming services tied up with your wireless service. You could be spending that money on new kicks, a fancy date night, or swing dancing lessons. The good news is, you can save a ton over time by making some changes, including switching to a new carrier altogether.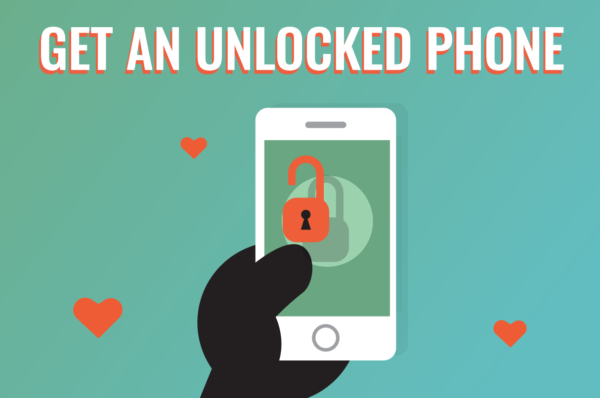 Myth #1: Free Phones Are Actually Free
Purchasing an unlocked phone may cost a bit more up front, but can save you hundreds of dollars over time. When you purchase a brand new phone from a Big Wireless service provider, not only does it add an additional monthly payment to your bill, it also locks you into a high-cost wireless plan with that provider until the phone is paid off (sometimes 2 to 3 years). Learn more about unlocked phones here.
To tempt you, Big Wireless will often offer deals that include a free device when you switch to their service. But just as there's no free lunch, there's also no free phone, and most of the time these devices are locked into expensive contracts (and locked to a certain carrier).
Buying an unlocked phone also gives you the freedom to choose from several carriers, bring your own phone, and switch whenever you like, as long as you aren't under contract. Which brings us to our next myth…  
Myth #2: Your Only Options Include Iron-Clad Contracts
Actually, no-contract wireless options are becoming more and more popular with plans that provide the same premium service you've come to expect from leading wireless providers and use the exact same networks as those leading providers. That's right, the same networks—which means the same quality of service, despite what Big Wireless would have you believe. But if the service is the same, why aren't the prices? Maybe all those "free" add-ons like subscription services aren't so free after all.
These plans allow you to only pay for what you need, eliminating those surprise overage charges on your bill, too. Or in some cases, eliminating your bill entirely. Mint Mobile, which is on the T-Mobile 5G network, gives you awesome rates by allowing you to buy in bulk in 3, 6 or 12-month increments. So you can purchase a year of service (for less than what some people pay for one month on Big Wireless) and you don't have to make another payment until that year is up.
Myth #3: You Should Just Keep Buying More and More Data
If most of your phone bill is coming from data usage, you're not alone. Luckily, there are several "hacks" that will help you limit your data usage (and you may not even notice a difference), instead of purchasing more and more data like Big Wireless wants you to that you might not need.
Most devices offer a "data saver" mode in their settings menu, which lowers video quality when streaming so it uses less data. You can also change app settings to keep them from downloading updates in the background when not connected to Wi-Fi. In fact, the best way to cut back on mobile data usage is to wait until you're connected to Wi-Fi for most data-heavy activities. Downloading apps, songs & videos over Wi-Fi ahead of time means you won't have to chew through mobile data to stream them. Read more about tips for cutting down your data usage and the difference between Wi-Fi and cellular data.
Myth #4: Unlimited* Data is a Must
Another related myth is that Unlimited data is the right option for everyone. Many people think they use more data than they actually do, so they purchase an Unlimited data plan just in case. But if you're like most people, you may only need 5-6GB per month. Of course, the company selling you your mobile data isn't going to tell you you're giving them too much money every month. But Mint Mobile will. Mint Mobile's Unliminted program includes regular updates about your data usage and we'll recommend renewing onto a lower plan to save you money if you're not using your full allotment each month.
*first 35GB at 5G • 4G LTE speeds
Myth #5: Phone Insurance is Necessary
We know it sounds risky, but a lot of people have protection plans on their phones that they're never going to use. Unless you're filing claims regularly, your insurance plan may end up costing you more over time than not having insurance at all, thanks to high deductibles in addition to your monthly payments.
Even if you don't want to eliminate insurance entirely, you should look into at least downgrading what you do have. Most basic phone insurance plans cover your device being lost, stolen, or damaged – and that's what really matters.
Myth #6: Only Big Wireless Offers Discounts and Referral Opportunities
You don't need to wait for Big Wireless to offer a discount. There are military, senior and student, and even employee discounts that some larger companies offer on wireless plans.
Some non-Big Wireless carriers also offer discounts or credit to their customers in exchange for referring friends. Mint Mobile's Refer-A-Friend program leads the pack, allowing you to earn renewal credits that can net you up to a full year of wireless service for free (and each friend you refer gets a discount too).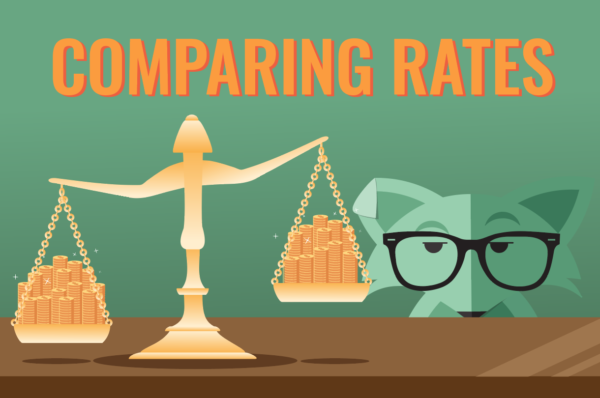 Myth #7: Big Wireless Rewards Loyalty
The final myth we're busting is that Big Wireless rewards long-time customers. Sometimes the easiest way to lower your monthly bill is to just shop around (and take advantage of those new customer offers). Compare your current plan with what other carriers are offering and see what makes the most sense for you. Doing the math can be tedious, but that's why we put together this handy dandy savings calculator. Just plug in your current plan details and see how much you can save by switching today.
Saving Money is Now Easier Than Ever
Don't worry, this one's not a myth. With so many different carriers and plan features to choose from, it's easier than ever to find the perfect wireless plan for you at just the right price. If you're ready to save big by buying in bulk, check out what we have to offer. Mint Mobile has phone plans starting at just $15/month with unlimited talk & text. You can even try us out risk-free for 7-days with our free trial.