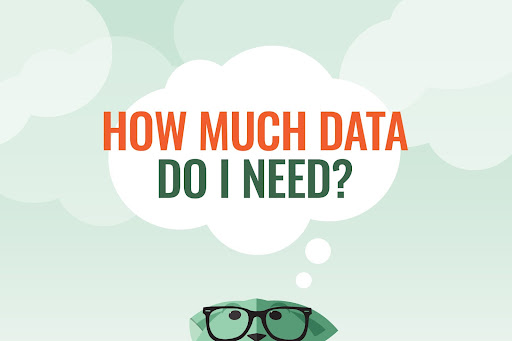 How much data do I need is a common question – in fact, over 50 percent of people have no idea how much data they use per month*. Many wireless companies would have you believe that you must have unlimited data…but most wireless companies aren't Mint Mobile. We know that how much data you need is totally dependent on, well, you.
For example, one thing to consider is how often you're on Wi-Fi. You don't use up any data when connected to Wi-Fi, so if you work from home, you might use less data than you think. In fact, 67 percent of people say they're connected to Wi-Fi 12 to 24 hours a day, or at least most of the day (6 to 12 hours)*.
The best way to figure out how much data you need is to look back at how much data you typically use, so follow along as we do a deep dive into figuring out just how much data you actually need.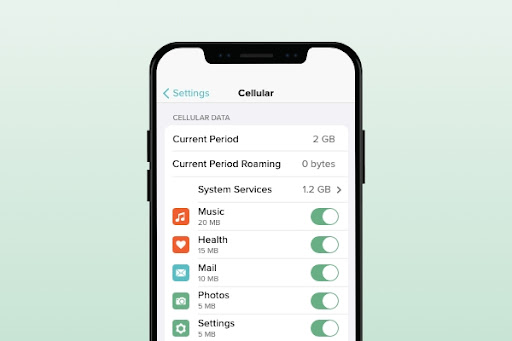 How to check data usage
Your wireless carrier should be able to provide you with your monthly mobile data history. Mint Mobile allows you to check your data usage in real time through your account or in our free app. Also, most phones have a feature in their settings menu that will tell you how much mobile data you've used so far.
How to check data usage on iPhone
Open Settings
Tap Cellular, Cellular Data or Mobile Data (depending on your iPhone model and iOS)
Check out your data usage, including roaming data, total data used and data usage by apps.

Note: This number may be cumulative, so you might want to check out the date listed after "Last Reset" and if it doesn't look right, tap Reset Statistics.
For a more in-depth look, check out our guide for checking data usage on iPhone.
How to check data usage on Android
Swipe up from the homescreen
Tap the app drawer icon
Tap Settings
Tap Network and internet
Tap SIMs
Select App data usage
From here, you'll be able to see the data you've used, as well as the data used by your phone's apps
For a more in-depth look, check out our guide for checking data usage on an Android.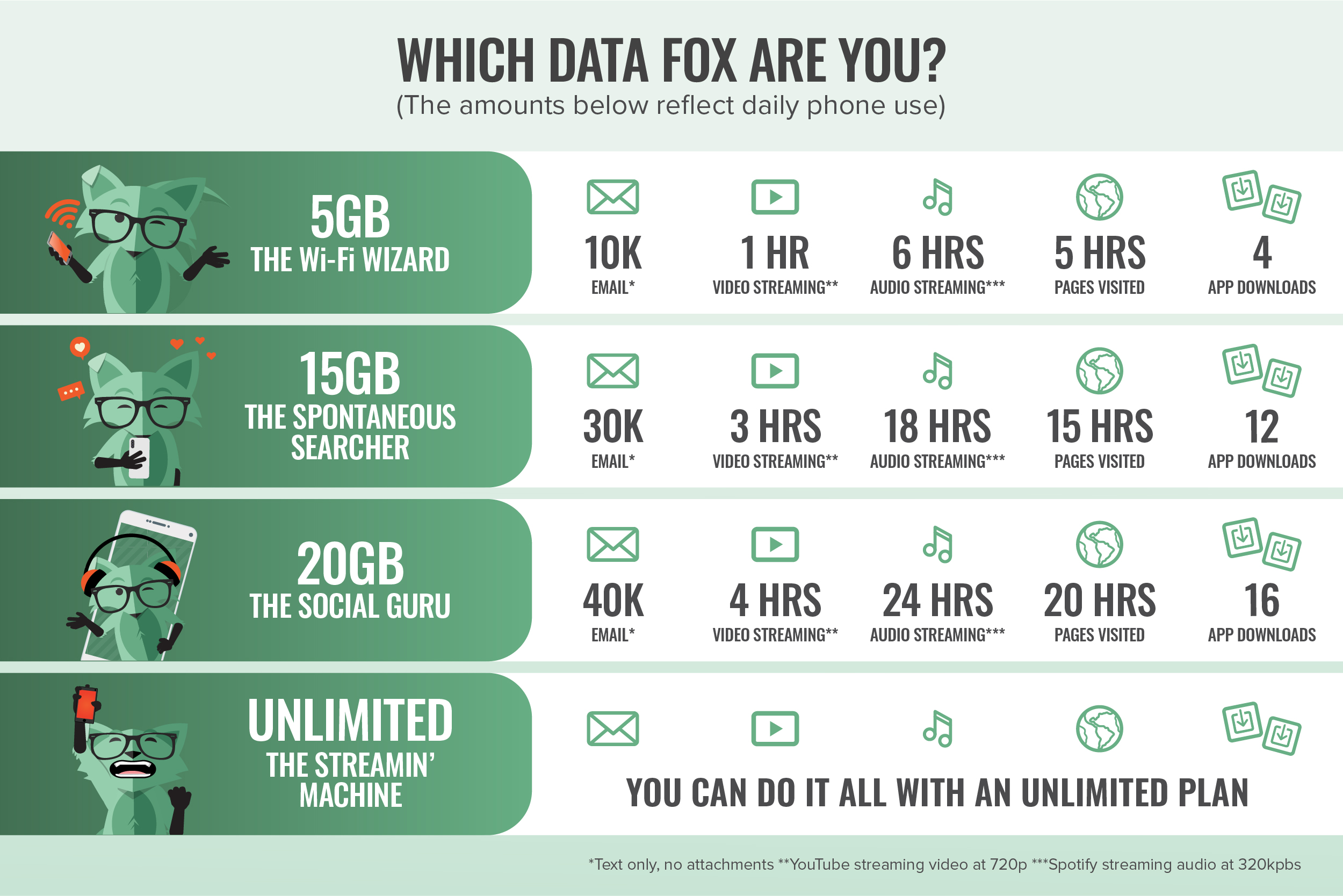 What's the right data plan for me?
If you're taking a look at Mint Mobile's plans, you might wonder, "how much data do I need?" Well, we offer 5GB, 15GB, 20GB, and Unlimited** plans. You get to choose how much 5G • 4G LTE data you need. But how do you choose between these plans? Understanding data amounts (like how many MB are in a GB) definitely helps, but we've also broken it down for you with character archetypes, just like a game of D&D:
The Wi-Fi Wizard – 5GB
Do you ask for the Wi-Fi password before you even ask for a menu? Do you have more networks saved in your phone than contacts? 5GB should be plenty for the person who's never not connected to the nearest Wi-Fi network. That's enough to download four apps, browse the web for 5 hours and send about 10,000 emails per day. Check out our 5GB plan.
The Spontaneous Searcher – 15GB
Out with friends and need to find the closest sushi spot? Just left the theater and need to know what else the actor who played the villain is in? 15GB is the perfect amount of data if you need answers and need them now. You'll be able to download 12 apps, stream about 3 hours of video on an app like YouTube*** & 6 hours of music, browse online for 5 hours and send about 30,000 emails per day. Check out our 15GB plan.
The Social Guru – 20GB
If you didn't share a carousel of images to all of your followers immediately after a trip, were you even there? Scrolling, liking, sharing and completing the latest TikTok*** challenge everywhere you go takes a lot of data, as can answering all of your mom's FaceTime*** calls. 20GB ought to do it. With 20GB you'll be able to download 16 apps, stream 20 hours of video & 24 hours of music, browse online for 20 hours and send about 40,000 emails per day (not that you would actually want to do that). Check out our 20GB plan.
The Streamin' Machine – Unlimited
You sometimes forget you can use your phone to call people because it's primarily the hub for all of your streaming services (like Netflix***) and how you attend all those Zoom*** meetings that should actually be phone calls, music player, podcast outlet, shopping mall, map…you get it. Maybe you also do a lot of data roaming or constantly have your apps refreshing. If that's the case, you should get our Unlimited Plan. Ours also comes with a 10GB mobile hotspot, natch. Check out our Unlimited Plan.
We've got a plan (quiz) for you
Now that we've hopefully answered the question of "how much data do I need?", it's time to find a place where you can get flexible data options with the right data fit… oh, like Mint Mobile. The best part is, if you're on Mint and your data needs change, we can change your plan to go with it.
Still need help deciding on the right plan for you? Luckily, we created this handy-dandy plan match quiz that will make finding the right fit for you a breeze; and once you've determined the perfect data amount for you, just click that orange button below to get started.

*Based on a survey of prospective customers visiting mintmobile.com between January and May 2023.
**Data speeds reduced during network congestion or after monthly allotment of 5G and/or 4G LTE access. Certain data-intensive activities including online gaming, file downloads/uploads, and video streaming, may be limited and/or inaccessible on network after 40GB on Unlimited Plan. Videos stream at ~480p.
***Based on average usage. Actual usage may vary depending on a variety of factors, including but not limited to applications.