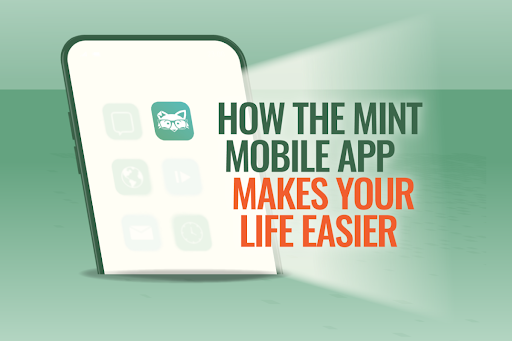 At Mint, we like things to be easy. That's why we made it super simple to track everything going on with your Mint Mobile account once you make the switch. Below you'll find a list of all the ways our app makes your life a little…well, app-ier, and get the most out of your Mint experience.
7 ways to use the free Mint Mobile app
1. Keep tabs on your monthly data usage
With the Mint Mobile app, you can track how much (or how little) data you're using. If you're on a Mint Family plan, you can also check out your family members' data usage, too. Not quite sure what mobile data is? Click that link to find out more. Still feeling a little nosy about other people's data usage? Us, too. Check out how real Mint Mobile employees use their data.
2. Add more monthly data
As you keep track of your data, you can also change things up, too. Notice you or a Mint Family member are running low on data? You can add additional data in the app (you can even apply this to a hotspot, too). And if you're looking to cut your data usage, check out our guide on ways to cut down on your data usage.
3. Create a Mint Family
As we mentioned above, if you have a Mint Family plan, you can manage all of your members' accounts in the Mint app. You can check requests and alerts for each member, renew their plans and track their usage. Something great about our Mint Family Plan is you can start a Family with just a two-line phone plan – and still get our best price.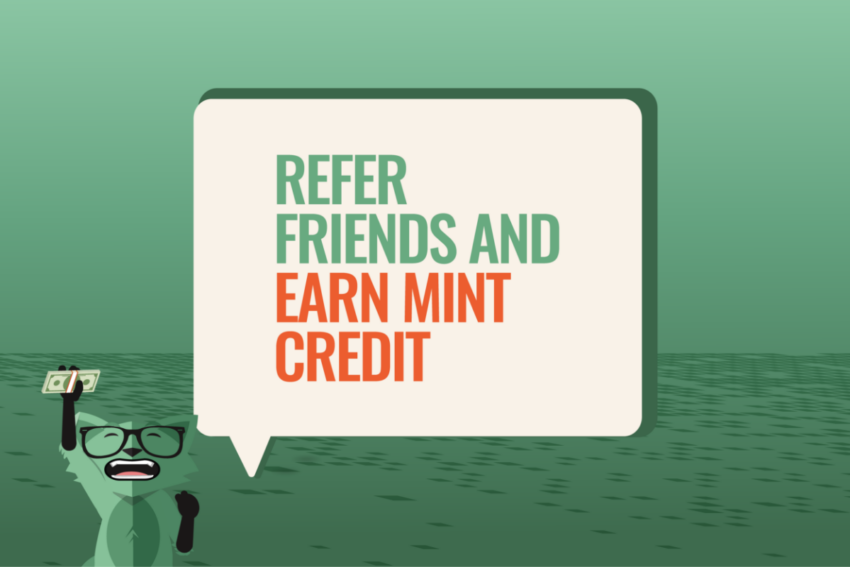 4. Refer friends and earn Mint credit
Interested in getting 3 months on us? Who isn't? Our Refer a Friend program lets you do just that. When you refer a friend to Mint, you could get up to $90 in credit for each referral. Our app lets you refer friends and track your referral progress. Find out what else you should know about our Refer a Friend program.
5. Pay in advance and manage payment methods
Know you've got a renewal coming up? The Mint Mobile app is the best way to pay for your plan in advance and keep that minty fresh goodness going. You can also change up your payment method whenever you need to.
6. Set up Auto Renewal
To ensure you never miss a moment of awesomeness, why not set up Auto Renewal in the app? It's the best way to make sure your service is seamless. Or, if you're not into Auto Renewal, you can also switch it off in the app if you like. The choice is yours.
7. See your transaction history
We're also about transparency, which is why in addition to keeping track of your data, you can keep track of all of your past payments, Mint credits and other transactions.
What to do when you're ready to join the movemint
Activate your account
Once you're ready to join the movemint officially, our app will help you activate your account (and get the savings rolling). Once you've downloaded the Mint Mobile app to your phone, open the app and select "Activate your SIM card." The app will verify your phone's compatibility, then you just follow a few more steps after that. Easy-peasy-lemon-account-activated squeezy…sorry.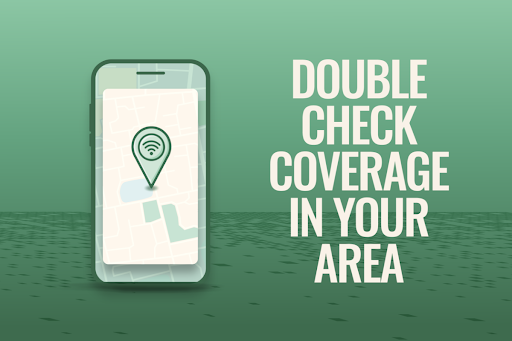 Double-check coverage in your area
With our app, you can also double-check coverage in your area to make sure you're covered at home, work and your fave coffee shop. Go ahead and check out our data coverage checker for yourself.
Check out our 7-day trial
Try us out first. Our 7-day trial gives you 250MB of data, 250 minutes to talk and 250 texts to see if it's just generally Mint to be.
Choose the right plan for you
Whether you're activating a 3, 6 or 12-month plan, you'll be able to find the best plan for you. Plus, our app gives you step-by-step instructions so activating is a breeze.
Experience Mint for yourself
Now that you know how easy our app makes your life…why not get started with Mint? We've got plenty of wireless plans for whatever your data needs are—and, of course, a pretty sweet app to support them.