Celebrate the 4th Red, White & Mint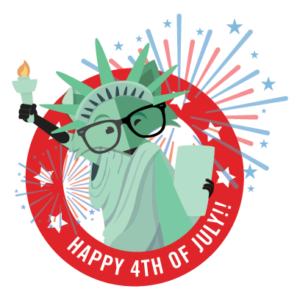 Happy 4th of July all! To celebrate BBQs, the beach and fireworks we've put a Mint spin on some 4th of July classics.
Wish your friends and family a Happy 4th with our new Mint Fox iPhone stickers. Download the Mint app for iOS (if you haven't already), and you'll find them in your iMessage app drawer.
For Android peeps, we're working on getting stickers for you soon. In the meantime, head over to our Facebook page to download images of how the Mint Fox celebrates the 4th.