Free Unlimited High Speed Data Add-Ons
To help our Mint family stay connected, we will be giving all our customers free unlimited high speed data add-ons from now until June 14, 2020. The unlimited* data is available to all Mint customers as of April 14, 2020.
*first 35GB at 5G • 4G LTE speeds
A FEW THINGS
Only existing Mint customers as of April 14, 2020 will be able to take advantage of this extended offer.
If you downgrade your plan to a lower data amount during this offer period, you will no longer be able to take advantage of free add-ons.
Free unlimited data comes in 1GB or 3GB increments that may be renewed after 95% of the current allotment is used.
HOW IT WORKS
Step 1. Download or update to the most recent version of the app
Available on App Store or Google Play Store
Step 2. From App home screen, select 'ACCOUNT'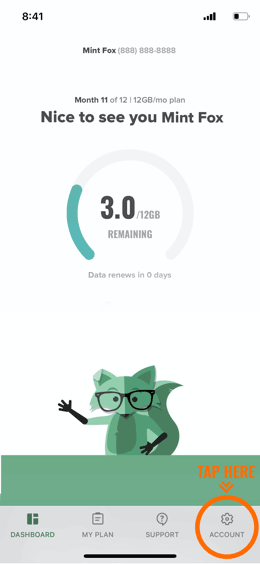 Step 3. Select 'Buy More Data'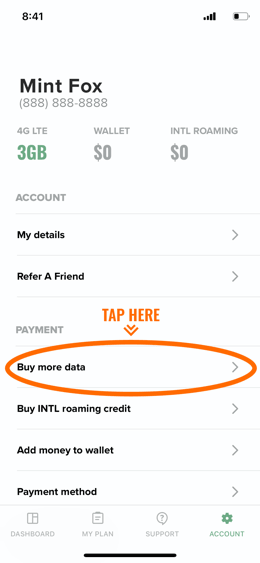 Step 4: Add 1GB or 3GB of high speed data add-ons
Add data in 1GB or 3GB increments. 95% of data add-on must be used prior to adding an additional data add-on. You can add as many as you need before June 14, 2020. Remember that all data resets every 30 days.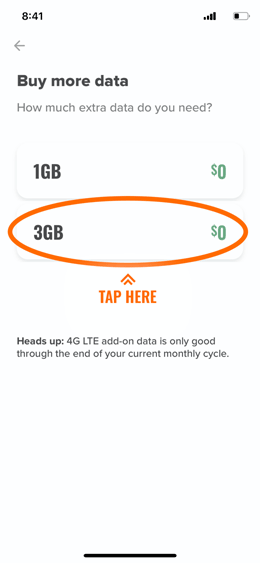 Step 5: Confirm purchase.
Confirm your $0 data add-on purchase.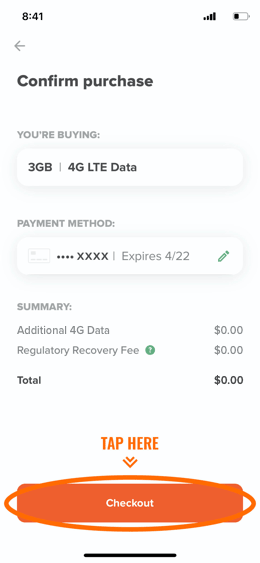 Data add-ons can also be purchased online via account management.
For more information check out www.mintmobile.com/unlimited/
Stay Safe and Stay Connected,