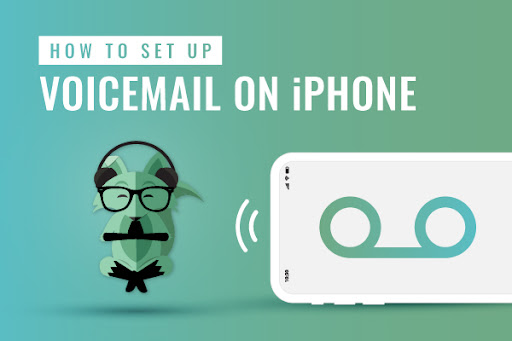 Ever since it was first rolled out in the 1970s, voicemail has been an invaluable feature for anyone who uses a phone. Contrary to popular belief, we do put our iPhones down from time to time, so we're bound to miss an important call at some point. Whether you're the "enable the default outgoing message and never touch it again" type, or the kind of person who updates their personal outgoing message to match the season, there are many features within an iPhone's voicemail that you can take advantage of…as long as it's set up correctly, of course. So we'll start with how to set up voicemail on the iPhone.
How to set up iPhone voicemail
The basic voicemail we're all familiar with takes just a few minutes to get set up. Follow these steps if you still need to get yours going for the first time.
Select the "Phone" icon on your iPhone's home screen
Tap the "Voicemail" icon at the bottom to access Voicemail Setup
Tap "Set Up Now" to open the Password screen
Create a new password in the blank field
Confirm your new password by retyping it in the next field and tapping "Save"
Tap "Custom" if you want to record a personal greeting

Tap "Default" if you'd prefer to leave the greeting as is

Tap "Record" to begin then "Stop" when you're done, of course
Tap "Done" or "Save" to confirm your greeting and you're all set
That's how you get your standard iPhone voicemail rolling. If you're interested in setting up visual voicemail (or if you don't even know what visual voicemail is), check out our Help Center Article: How do I set up visual voicemail?
How to reset voicemail password on iPhone
We've all forgotten our voicemail password — or shared it with someone who maybe shouldn't have it anymore — and had to reset it. Fortunately, resetting your voicemail password is almost as easy as forgetting it.
Go to "Settings" and scroll to "Phone"
Tap "Change Voicemail Password"
Enter the new password then tap "Done"
Re-enter the new password then tap "Done"
How to change voicemail greeting on iPhone
Maybe your business voicemail needs updating or you just want to customize your greeting to match the upcoming holiday. Also, if your current voicemail greeting is "Sorry I missed your call, I was playing pogs and watching a laserdisc…" then it might be time to switch things up.
Tap the "Phone" icon on your home screen
Tap "Voicemail" then tap "Greeting"
Tap "Custom" to record a greeting

If you see a checkmark, this feature is enabled

Tap "Record" to begin recording a custom greeting and tap "Stop" when you're finished.

To listen to your recording before saving, tap "Play"

Tap "Save" when you're finished
How to save voicemails on iPhone
Did your grandmother leave you a sweet message that you want to be able to go back to when you're feeling down? Did your ex leave you a not-so-sweet message that you want to be able to listen to whenever you're tempted to text them again? Save your voicemails or share them with others in just a few clicks.
Tap the "Phone" app on your Home screen
Tap "Voicemail"
Tap on the voicemail you'd like to save
Tap the "Share" icon (the arrow pointing upward)
Choose to "Save to Files" or "Add to Notes" to save the voicemail for yourself
Select a preferred method like Messages, Mail or AirDrop if you wish to share it with others (or send it to yourself)
Is your iPhone voicemail not working?
There are a few different reasons why your iPhone voicemail might be giving you trouble. Luckily, they're pretty simple to troubleshoot.
Your inbox might be full
Tap the "Phone" app on your home screen
Select "Voicemail"
Tap "Edit" in the top right corner
Select whichever voicemails you're willing to delete
Tap the trash can icon
It could be a software glitch
Try restarting your phone to see if that clears things up. If not, check to see if your phone's software is up to date.
You might have to contact your carrier
Voicemail is a feature provided by your wireless carrier, so if you're unable to set it up on your iPhone or still having difficulties with your voicemail after trying these steps, you'll need to reach out to your carrier.
Want to get even more out of your iPhone?
Now that you know how to set up voicemail on iPhone (and use all its cool features), you can take the time to learn some other handy tips, like how to block a number, how to Airdrop files to your friends or many other useful iPhone hacks that will help you make the most of that incredible little device. 

And when you're ready to save time AND money, consider bringing that iPhone to Mint Mobile. Double check to make sure your iPhone is compatible with our network to get started.