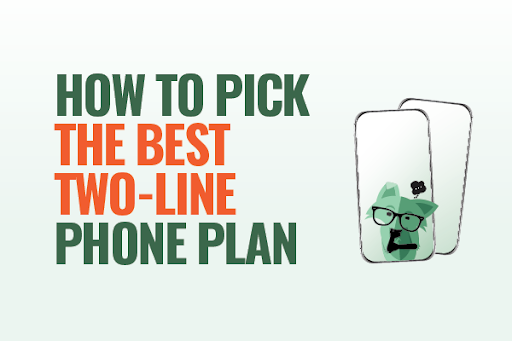 Whether we're talking about your spouse, your kid, your best friend, your great aunt or your lead singer (assuming you're a rock guitarist), if you've got a phone, and they've got a phone, it might make sense to join forces on a two-line phone plan. The only problem is…most wireless companies don't want you to just have two lines.
Sure, big wireless might talk a big discount, but when you read the fine print you see that the best deals only come on plans with at least four lines. Luckily, Mint Mobile has your back.
What makes Mint Family different
We know that family is who you make it, so our Mint Modern Family Plans start with just two lines. We also know that data amounts aren't one-size-fits-all, which is why our Family Plans let each person choose the data amount that works best for their individual needs. But if you and your second line need unlimited data? That's just $60/month total. You know what? Let's break it down with a graph. We like graphs.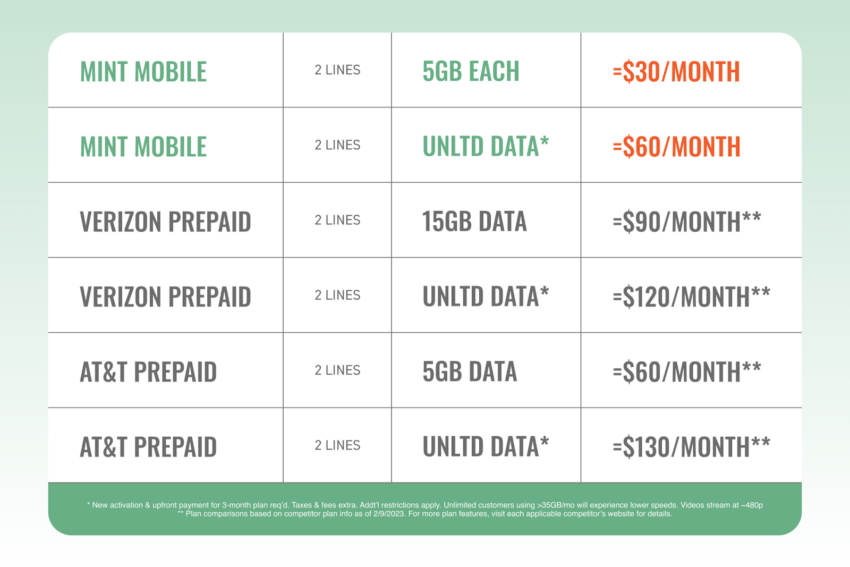 As you can see, the highest priced two-line phone plan with Mint Mobile gives you both lines on our Unlimited Plan at $60/month, which is $60 less per month than Verizon's two-line unlimited prepaid plan. And don't even get us started on AT&T Prepaid charging $60/month for a two-line phone plan that only comes with 5GB of data. At least that's more than enough data to find a better phone plan ASAP.
How is Mint so affordable?
We hear it all the time: "There's no way the service can be good for just $15/month per line." But it totally is. So what's our secret? With Mint Mobile, you buy your phone service in bulk. Single-line users can purchase up to 12 months at a time for the best price. However, Mint Family users purchase their service 3 months at a time, while still getting our lowest, 12-month plan pricing.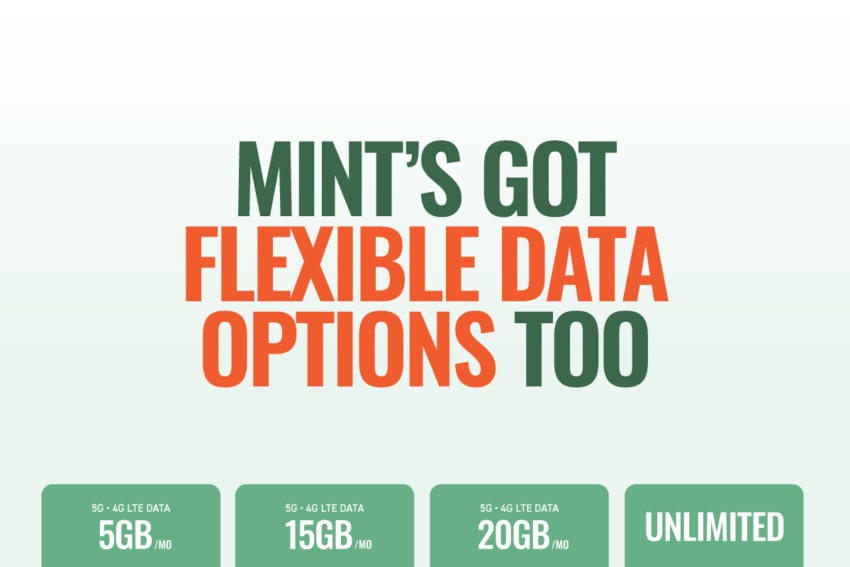 Mint's got flexible data options too
Like we've said before, no data plan is truly one-size-fits-all. Maybe you don't need much mobile data because you work from home with Wi-Fi access all day, but the other person on your plan might be out and about using mobile data pretty regularly. Big wireless would have you sharing an unlimited plan even if you don't really need it, but not us. A Mint Family plan allows you to choose the right plan for each line, so you only pay for the data you need. But what if you use all your data? Well, just add more. We don't do overages here either.
We also don't do contracts
Look, we don't want to sound pessimistic, but maybe down the road one of you will want to go back to your single line plan. This should be simple, but big wireless likes to charge egregious fees if you bail on a plan after a few months…or worse, they make you sign an even longer contract to make any changes. We can't charge you for breaking a contract or make you sign a longer one, because we don't tie you to a long-term subscription contract.
Account management is easy with the Mint Mobile app
One of the main perks of creating a two-line phone plan is the ease of managing both lines at once. Mint Mobile makes it even simpler with our easy-to-use mobile app. Create your Mint Family, make payments & plan changes, approve requests, keep track of your usage and more right from your phone. You can also use it to earn renewal credit by referring your friends to Mint Mobile…and if you deem them worthy, maybe they can even join your Mint Family.
We'll even help you switch carriers
Mint Family members get Activation Support free of charge. That means our specialists will assist you in setting up your phone lines and making sure everything is good to go to make things as smooth as possible — including being on the phone with you when you call your current carrier to cancel your account and transfer your number to us.
Mint Family is the best two-line phone plan for you
So we talked about price, we talked about data flexibility, we talked about our lack of contracts & overage charges, and we even talked about the app and our Activation Support. We could keep going, but we've already got a whole separate blog explaining why Mint Mobile has the best phone plan for you. Which means we've got the best phone plan for your spouse, kid, best friend or bandmate too. We can help you switch to Mint and easily manage two lines with Mint Family. The only thing we can't do is help you decide who's going to be the Primary Account Holder. (How responsible are lead singers, really?) So when you're ready to join the movemint, head on over to our plans page and start a family of your own. Err…we mean create a Mint Family, of course.