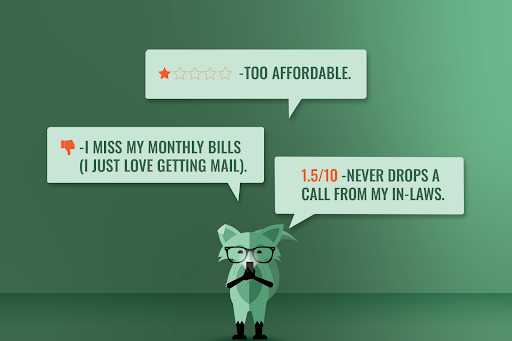 So you're thinking of switching to Mint Mobile, but you're a bit skeptical. We get it, quality wireless service for just $15/month sounds…insane. That's why we're here to tell you that yes, there are some bad things about Mint Mobile. So in the interest of transparency, we're going to come clean about all the issues you'll have to deal with when you join the movemint.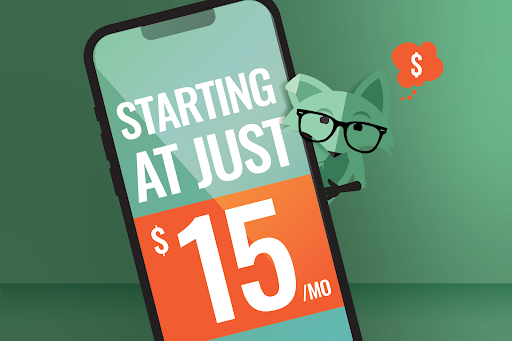 Are there bad things about Mint Mobile's pricing?
$15/mo
It's normal to feel like you're not getting a top quality product unless you're paying a LOT of money for it. However, our premium wireless starts at just $15 a month*. That's how much it was when we started in 2016 and, despite inflation's best efforts, that's how much it is now. This is mainly because we only charge you for wireless service. We don't have stores or salespeople, we don't throw in a bunch of add-ons and we don't put our logo on stadiums and stuff.
Also, you'll probably have a lot of people asking "Is Mint Mobile good?" when you mention the price, so you might get tired of listing all the great reasons to switch to Mint every time it comes up.
Bulk savings
We also keep our prices low by offering wireless in bulk, with 3, 6, and 12-month plans. The more you buy up front, the more you save. So while getting a monthly bill right after you just paid last month's bill might be one of your favorite big wireless features, we don't do monthly bills here. No offense to people named Bill though, we still appreciate them quite a bit.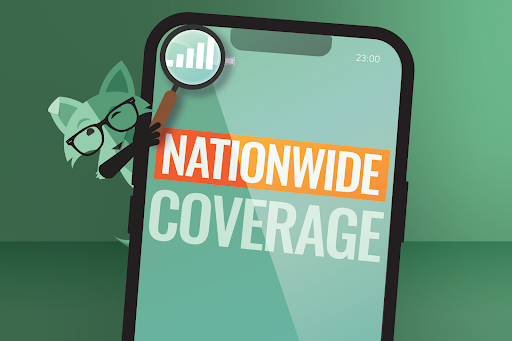 Are there bad things about Mint Mobile's service?
Nationwide coverage
It's a lot harder to lie and say "oh, I just got this text" or "sorry, I missed your call, I didn't have a signal" when you're able to connect with friends & family pretty much anytime, anywhere. You can blame that on nationwide coverage on America's largest 5G network**. Plus, that 5G is included at no additional cost***, so if you really love waiting for videos to buffer, you're out of luck with Mint Mobile.
Use our Coverage Checker to see if you're one of the millions of "unlucky" Americans supported by our network.
Flexible data plan options
We know it's much easier to just let big wireless talk you into paying for an unlimited plan so you don't have to think about how much data you're using. But here at Mint we do actually think about how much data you're using, and we'll let you know if you could be saving by switching to a plan that more closely matches your data needs. Switching to a different plan requires approximately two or three clicks in the Mint Mobile app though, which we know is quite a chore for some people.
Speaking of data, we've raised the data amounts on all of our plans three times now, without raising the prices. Not the kind of "unexpected changes" you're used to with the other guys, but still bad if you don't like surprises, even the pleasant kind.
We're extremely online
Of course you love waiting in traffic to get to a big wireless retail store (when else are you going to listen to your podcasts?). And of course you love waiting in that retail store for an employee to assist you with something and also relentlessly upsell you. We get it, human interaction is important. Unfortunately, we don't have dedicated physical stores, so you won't get the in-store experience with Mint. Not having stores or salespeople also means less overhead, which is another reason why our prices are so low.

But we do agree that human interaction is important, which is why, along with our extensive Help Center, dozens of How-to videos and 24-hour Chatbot, we have a highly-rated Care Team available over the phone. You're probably thinking "I'll at least get some of that sweet, sweet hold time featuring hours of the same 90s melody on a loop then," right? Unfortunately, no. In addition to their 95% customer satisfaction rating*****, our Care Team also has an average hold time under a minute. So you'll need a different excuse for not showing up to that baby shower.
We don't bundle a bunch of other services
Sure, having your favorite music service, streaming service and shopping subscription all tied to your big wireless contract is…convenient, for some people? But we choose to stay in our lane and just offer premium wireless for $15/mo. So you'll have to add your favorite streaming services separately, at a lower cost than those big wireless bundlef*!s. This means you can also opt for the premium, ad-free versions, or cancel them whenever you want to save some money, since you're in control of your own subscriptions.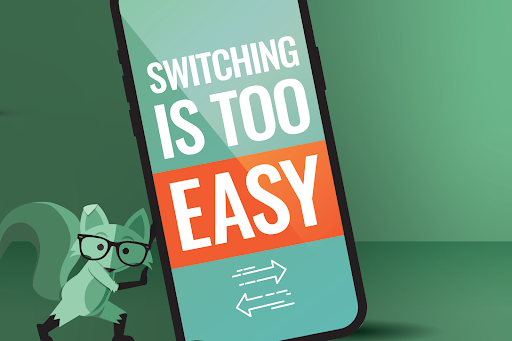 Are there bad things about switching to Mint Mobile?
Switching is almost too simple
We know jumping from one wireless carrier to another can be a bit daunting, and some people live for the thrill. Wondering if you did everything in the right order, if you have everything you need, just before making another commitment…what a rush, right? Well we eliminate that. We have easy-to-follow blogs that will walk you through switching from AT&T or switching from Verizon, and our user-friendly app helps you switch with just a few clicks. It's so easy to switch, it's almost boring.
Also, just for good measure, we offer Activation Support from our MINTech Advisors. A wireless expert will guide you through the entire process of switching, including jumping on the phone with your current carrier to let them know you're canceling. They'll also make sure you keep your current number, which brings us to our next bad thing about Mint Mobile.
BYOE (Bring Your Own Everything)
We understand being required to purchase a new phone, usually with a lengthy contract attached to it, is a time-honored big wireless tradition. But when you switch to Mint Mobile you can bring your own unlocked phone. You can transfer your own number too, which means you no longer get to send everyone in your contact list a selfie to prove to them that this new number is really you. We know this is a deal-breaker for some people though, so we still provide new phone numbers to those who want them and offer great deals on new phones.
See if your unlocked phone is compatible with Mint Mobile at mintmobile.com/byop.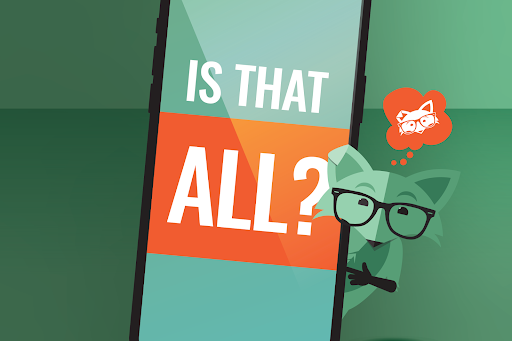 What are some other bad things about Mint Mobile?
We're bad at ending blogs
Seriously though, Mint Mobile strives to provide premium service at an affordable price with the quality you deserve from a necessary utility like wireless. We started in 2016 with the customer in mind and that hasn't changed. So the only truly bad thing about Mint Mobile might be that you aren't with us yet. If you're ready to change that, start by checking your coverage and seeing if your current phone is compatible with our network.

*New activation & upfront payment for 3-month plan req'd. Taxes & fees extra. Addt'l restrictions apply. See mintmobile.com for full terms.
**5G and/or 4G LTE access req's capable device & SIM w/in appropriate coverage area. Actual availability, speed & coverage may vary.
***5G capability incl. at no extra cost.
****Data speeds reduced during network congestion or after monthly allotment of 5G and/or 4G LTE access. Certain data-intensive activities including online gaming, file downloads/uploads, and video streaming, may be limited and/or inaccessible on network after 40GB on Unlimited Plan. Videos stream at ~480p.
*****As of August 2023